Halloween Costumes..Homemade vs Store Bought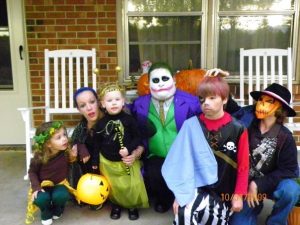 As Halloween approaches us this year, I am sitting here wondering…..how many people do a home made costume for the kids, how many do a store bought Costume and how many do one , somewhere in between?  You know what I mean, where you put the black shirt on them, and some leggings, buy  a cat tail and ears, and call them a cat.    Those are some of the cutest costumes I see!!  In fact, we did something similar to that last year with our granddaughter!
In our family, I can only remember one year that my kids had a store bought costume, and that was the year that I had surgeries.  Other than that, we almost always made the costumes from scratch, or some years we had most of it we made, and then we would buy some accessories.  I would always buy the face paint, and accessories the year before when they go on clearance on Nov. 1st, and put it in a box for the following year.   That is how we figured out what we were doing for costumes at Halloween.  I would pull out the box and we would put something together.   For the most part, we started doing them homemade, because store bought costumes are so ridiculously priced!   We simply couldn't afford to buy costumes, and it was cheaper to throw something together from whatever we had around the house or I could find at a thrift store.   To me it is crazy to go spend $20-30 for a costume your child wears for one night!!
My kids have been everything from a Biker Chick, to a 70's Hippie to  Football Players and I think we even had an Angel costume in there somewhere over the years.    The funny part is I ask my kids some of their costumes and now they don't remember.    I don't know about you, but I always stressed, was it cute enough or "perfect" enough when putting them together?   Now I realize, many years later, it must have been just fine, because they don't have any memories that we had an "awful" costume over the years
I noticed that as my oldest started having her girls, she followed in her mama's footsteps and she has made her  girl's costumes each year.  I have to say she  has been very creative over the years.   She has made them into little princesses, clown, a witch, farmer girls, etc.   This year I am super excited to see the final costume.   She is still in the process of putting it together as I sit here tonight and write this.   The girls are only a year apart in age, they are 9 and 10.    The youngest one is going to be the Queen of Hearts and her big sister is going to be Alice In Wonderland. The costumes are so darn cute right now, I can't wait until later this week, when they attend the first of the Halloween functions that we have planned for them this year!!   The bad part about these costumes this year, is I think we have spent twice the amount we would have spent, had we just bought them store bought costumes!!
So on to one of our dilemmas this year, which is what prompted this post.    My youngest daughter has a brand new baby who is almost 6 months old and of course, the apple of her mommy and daddy's eye!!   Her daddy wants her to be Scooby Doo, and so mommy bought the Scooby Doo costume.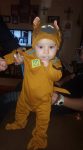 But her mommy, wants her to be something more girly, and to be honest, so do I !    The great thing about the part of the country we live in, she will more than likely go out and about "trick or treating" more than one night.   We already have at least 2 nights planned.    There are churches and various community activities that go on at this time of year, and then of course the "Big Night", the 31st!   So the other costume we are thinking about for the baby, is going to be made with stuff that Nana has around the house.   We are going to put some red/black tulle together and put her in a red bodysuit , glue some black dots on it , put a headband together with little balls on it for the antenna's , and make her into a Ladybug!!   I am betting it is going to be one of the cutest ones we have done!!
Here is my question to my followers and those that read my blog post………….Do you make your Halloween Costumes?  Or do you buy them from the store, already made?   I think that either way is fine, because in the end, it is all about the kids going out and having fun that night, doing family activities, and of course, the best part of the night……..getting tons of candy!   I of course, am that parent that waits until I tuck little exhausted kids into bed, and then raid the best candy from the trick or treat bags!
I am curious though, how many people buy their costumes already made?  How many make them homemade?    Please comment below and tell me which you do?   Maybe it is a combination of the 2 , depending on what is going on in life that year.
Either way, I want to wish y'all a Happy Halloween!!
A collection of some of the costumes my daughter has put together for her girls….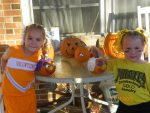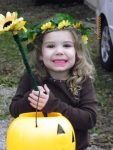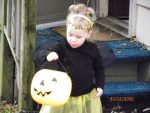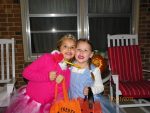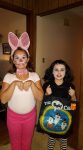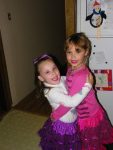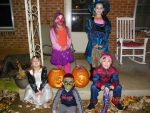 ---