My Vaping Journey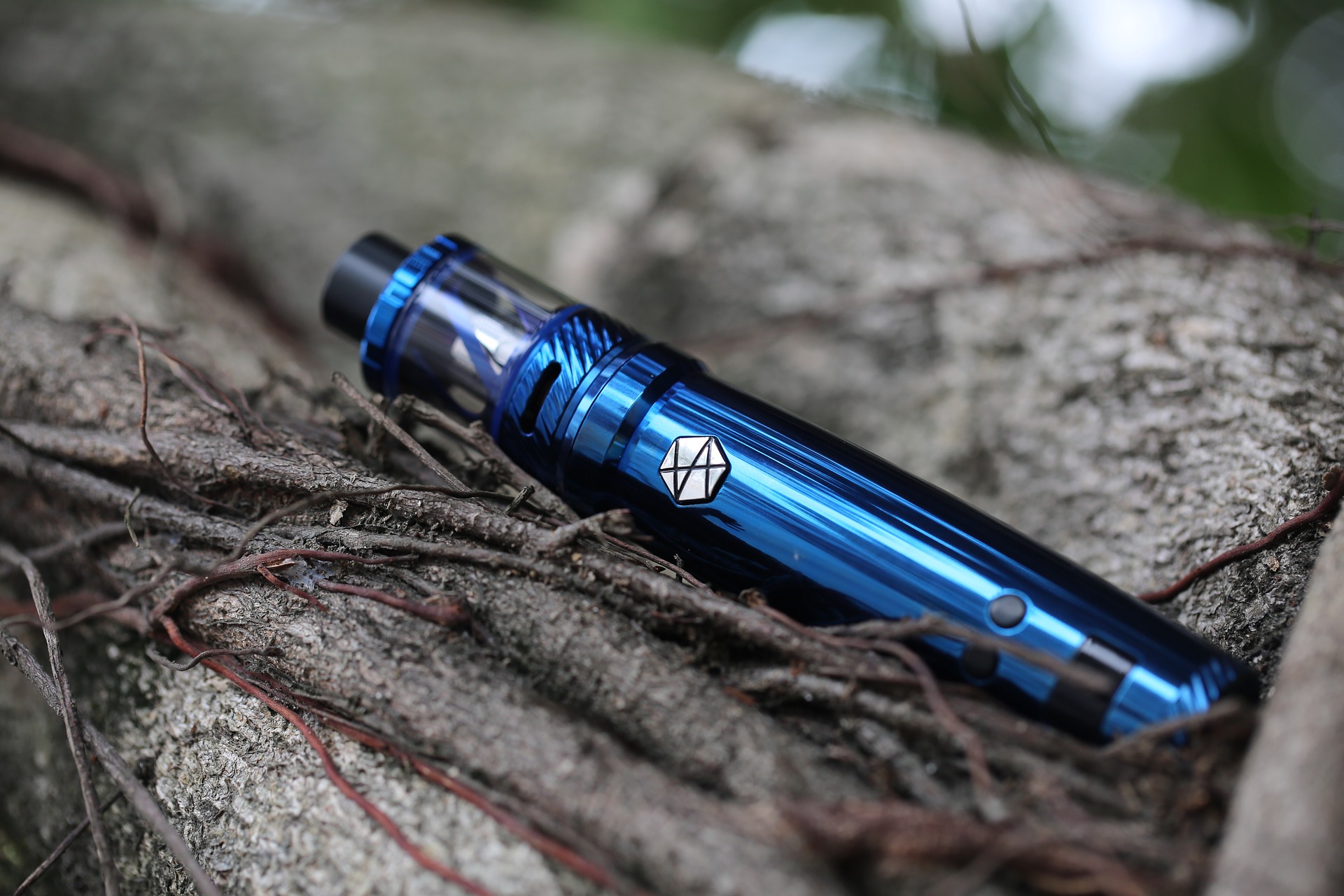 I want to start out by telling you I started smoking cigarettes when I was just 12 yrs old.  I smoked for over 40 years.
A little over 2 years ago, my best friend of 20 years was diagnosed with stage 4 Lung Cancer and the 1st thing I thought, was I have to quit smoking!  I went to the 1st vape shop I found, and got a small vape pen. I used the tobacco flavored juice, with no flavoring. The problem was the whole thing frustrated me.  I couldn't get a good hit from it and the taste was yuck. I couldn't keep the thing charged, and so I was still smoking. It just wasn't enough to keep me from smoking.    I couldn't imagine anybody being successful quitting this way.
Fast forward to about 7 months ago.  A friend of mine started vaping, she was using the Smok Mag and loved it.  As any new vaper does, she was super excited and was telling me all about it!  She would tell me how she wasn't craving a cigarette anymore, how much she just enjoyed sitting with her vape, that she didn't miss smoking at all  (which I honestly had a hard time believing ) how much she loved the flavors, etc. I had heard enough to decide that I wanted to learn more about it.
So I thought, ok, I am going to start doing some research on this.
I still wasn't convinced that vaping was safe, and a better option than cigarettes at that point,but I was open to finding out what research was there both for and against it.   The more I read and went through research about vaping I found that not only was it a better option than smoking cigarettes, but that I could potentially save some money.
As I was gathering information and reading about vaping, my own health wasn't doing so great.  I would wake up in the morning, coughing and hacking and basically not able to breathe. I knew it was because of my smoking and I also knew if I was going to live to see the grandbabies grow up, that I had to do something different!  I got scared for my family , I didn't want them to lose me like I had lost my best friend 2 years prior. If I could possibly prevent my family from having to watch me go through that, then I needed to at least try.
I had talked at great length with my friend that vaped, and she recommended I get the Smok Mag. She knows me and she knew that I would graduate to that one fairly quickly, so it was a good choice for me.  My local vape shop is amazing, and we love them dearly!  Everybody in the shop is knowledgeable and always guides you towards the product you should have, not necessarily what makes them the best dollars. I tried out several flavors, and came home with a caramel flavored juice that was 6mg nicotine, and a strawberry that had 3 mg.  I soon found that the 6mg was WAY too much for me, and only smoked the strawberry.
The funny part is when I made this leap and started vaping and giving up cigarettes , my daughters and husband wanted to try it.  So I kind of started a trend within the family.   First my oldest daughter went and got a vape , then my husband and my youngest daughter followed.  Sadly, both girls haven't stuck with it , however my husband uses his vape fairly frequently.  He is still battling smoking and I believe he will beat it.  I just don't think he has fully "made up his mind" to quit yet.  I know one thing for certain, until you do that, you won't be successful.   Of course, I keep encouraging him and praying he will get to that point.
I was still smoking cigarettes for the first 2 months, but each day it was less and less.  Finally I had it down to 2 a day…one in the morning and one in evening. After a couple days of that, I didn't even want those.  They just tasted so gross!! Of course by that time, I had found VapeWild and was purchasing my juices through them and had AMAZING flavors to choose from.  Why in the world would I want to pick up a stinky nasty cig, when I had this incredible flavor sitting next to me I could smoke??!!
I have to admit, I do love my vape!!   I go a little shopping crazy when I go on the website shopping, and a new juice is on sale or even worse one of my favorites is on sale.  I have recently started using a mesh tank, and oh my goodness!! The flavor is sooo good!! I will never go back to a regular coil.
Yesterday was my 115th day without a cigarette for the 1st time in 40 years!  I can't speak for anybody else and their journey with vaping, but what I can tell you is that when I wake up in the morning I FEEL GREAT!  I can actually breathe again, I don't have the coughing fits I was having prior to quitting. I believe the "proof is in the pudding" there!   Vaping has been a wonderful thing for not only myself, but for my family.
I firmly believe that the more people look into vaping and use it as a means to quitting smoking, the more success we will see as a society of people that are actually able to quit.   Currently, there are more than 9 million people that vape.   My hope is that people will really start accepting this as an ideal solution to finally being able to quit smoking!!   
Tell me, do you know somebody who has tried to quit smoking?   Maybe you know somebody who has not been successful?  Do you vape, why did you start vaping?   Tell me your journey! 
 I would love to hear your feedback in the comments below!!   
---