1st Day of School Giveaway
Perfect timing for this amazing giveaway!!!
Giveaway ends 9/10/18
Don't forget to subscribe to FROG Reviews and Ramblings by clicking on the button on the right side of this page, so you don't miss out on future Giveaways and additional posts!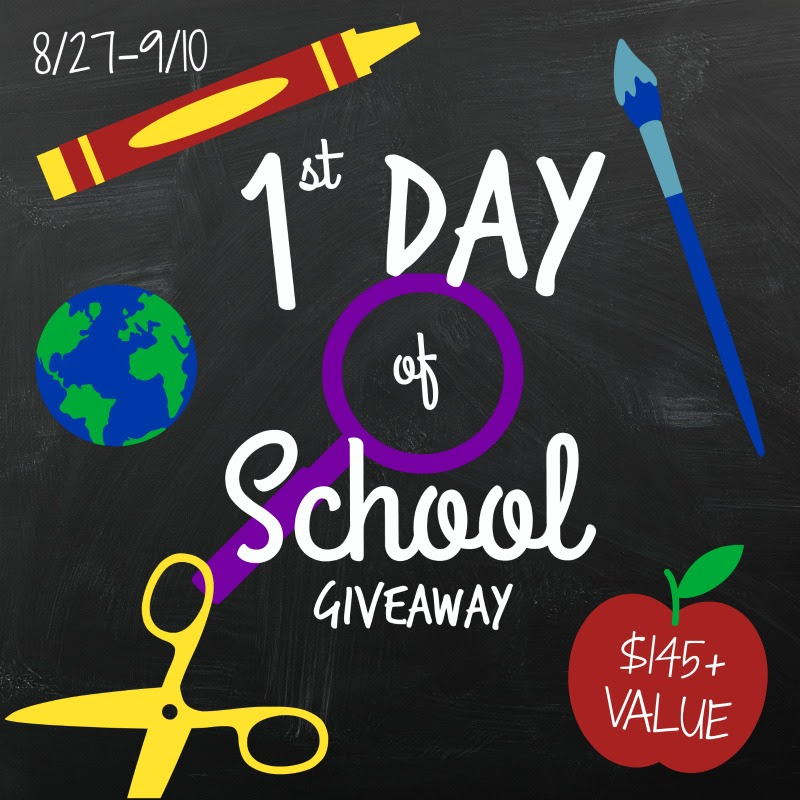 Soon our kids are heading back to school (woohoo!!) but in the meanwhile, we need to spice up their education by engaging them in fun activities at home that will kick start them back into school mode.
MamatheFox teamed up with some amazing brands who want to offer you the chance to win some of their products! Come back daily to increase your chances of winning this amazing giveaway.
Open to US residents only – Over $145 in prizes
One person will win:
Thames and Kosmos – I Dig It! Dinos – T. Rex Excavation Kit – RV $12.95

Play the role of a paleontologist and excavate a replica of a dinosaur fossil relief all by yourself. Use the hammer and chisel to go on a hunt for Tyrannosaurus rex, the dangerous prehistoric giant. Excavate the skeleton relief from the surrounding soft plaster block. The kit includes the skeleton relief buried in a plaster block, excavation tools, and a descriptive manual.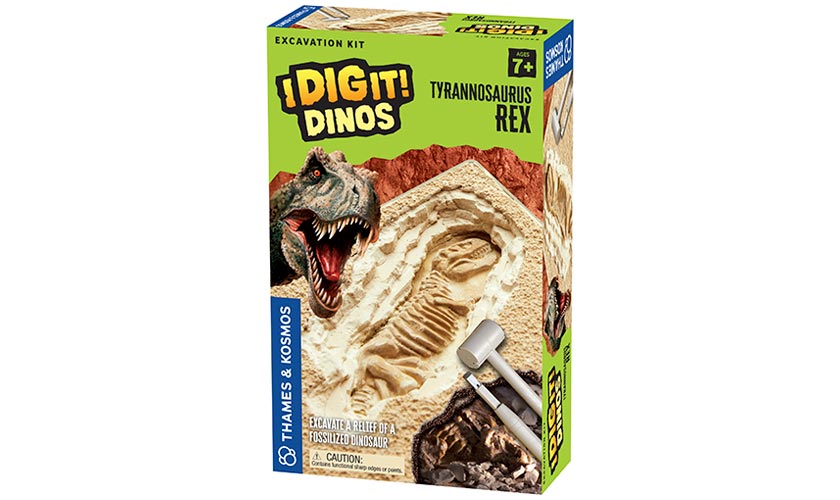 My Gnome on the Roam – RV $29.97

What if one little gnome and one tiny suitcase could change your family? My Gnome on the Roam ® is more than just a children's book and adventure kit, it's a suitcase full of memories waiting to be unpacked. It's an invitation to explore, create and connect with your family. It's a glitter and glue covered revolution and a toy and book with a mission…designed to help create stronger, happier kids, and more present and connected adults.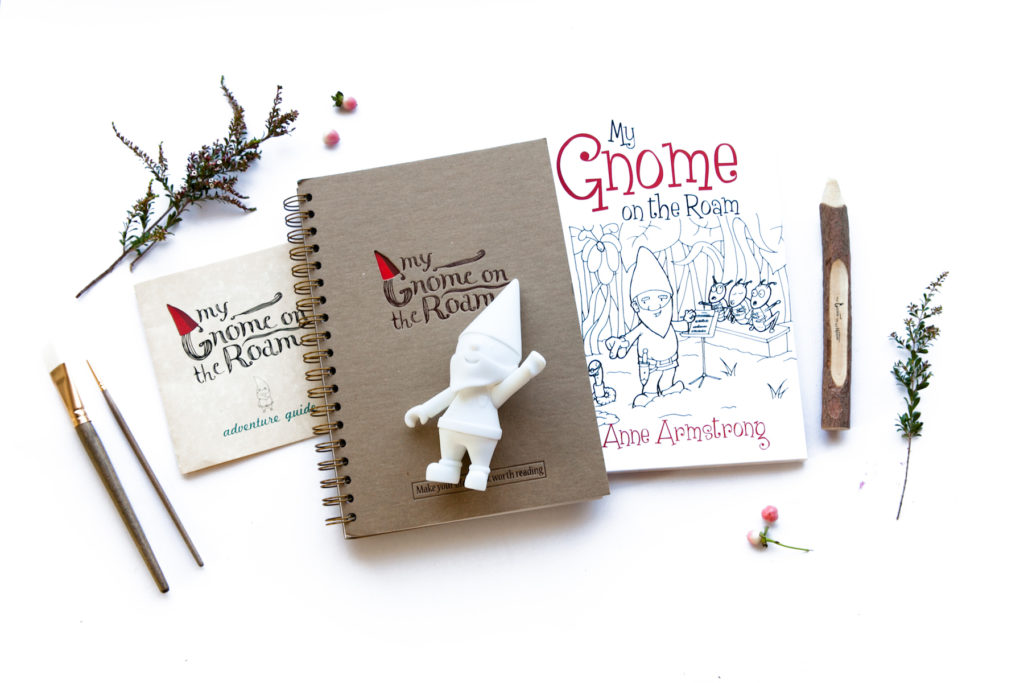 Catch and Learn by PlaSmart – RV $9.99

The Catch and Learn by PlaSmart is now available on Amazon. The educational game where you fish for answers. The learning possibilities are endless. Comes with retractable magnetic fish catcher, 10 dry-erase fish cards and marker. Teaches math, spelling, grammar, shapes, and colors. Learn by playing described games, or invent your own. Just press the button to retract the worm and reel in your answers. Helps develop fine motor skills. Promotes confidence and self-esteem. Two or more players; one can be a teacher or parent. Age 4+ years. Meets all ASTM, CPSC, and EN71 safety standards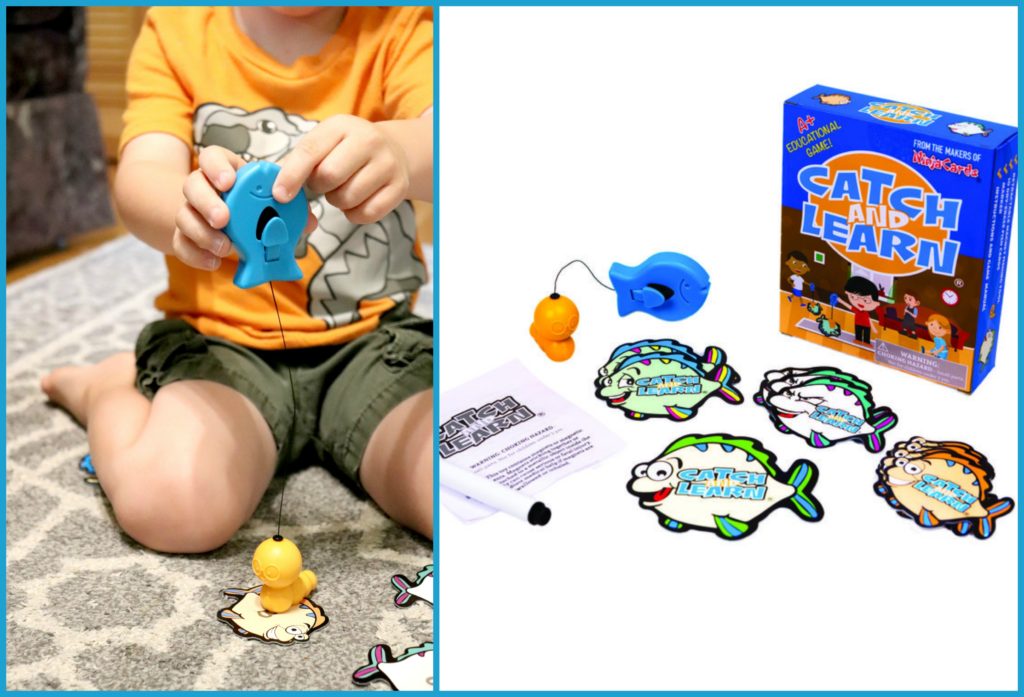 Mr Bucket by Pressman Toys – RV $21.99

Mr. Bucket is the original moving chasing racing action game.
Get ready for buckets of fun with Mr. Bucket by Pressman Toy! Scoop up the balls that match your colored shovel and drop the balls into Mr. Bucket as he whirls and spins around the floor. Watch out – Mr. Bucket will try to block your ball with his hands and will even spit the balls right back out of his mouth onto the floor, creating tons of laughter and fun! Get all three of your colored balls inside Mr. Bucket first to win! Made with high quality materials, Mr. Bucket is the original moving chasing racing action game and will have kids up and moving around. Can you scoop up all your color balls and place them back into Mr. Bucket before he pops them out again? For 2 to 4 players, ages 3 and up.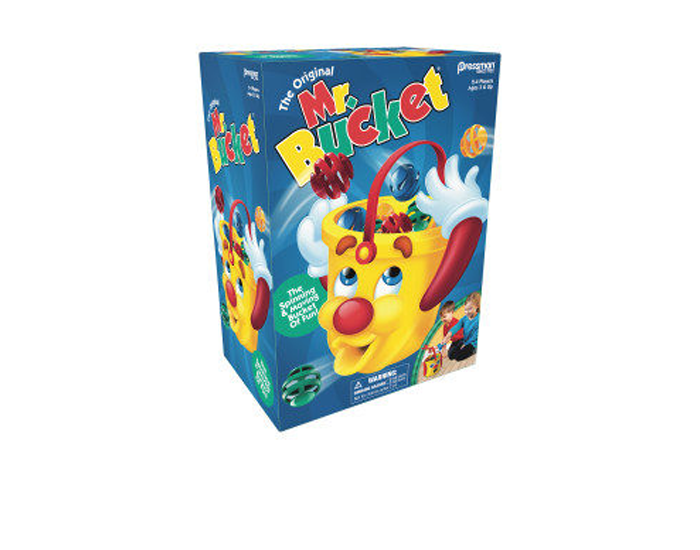 Pop The Pig Game by Goliath Games – RV $24.99

Pop

the

Pig

was the top-selling preschool game in 2016 and 2017 according to retailer sales data collected by NPD!

Players take turns rolling the die, feeding the pig, and pushing down on his head.

Each pump makes his belly grow bigger, bigger, and bigger until… POP!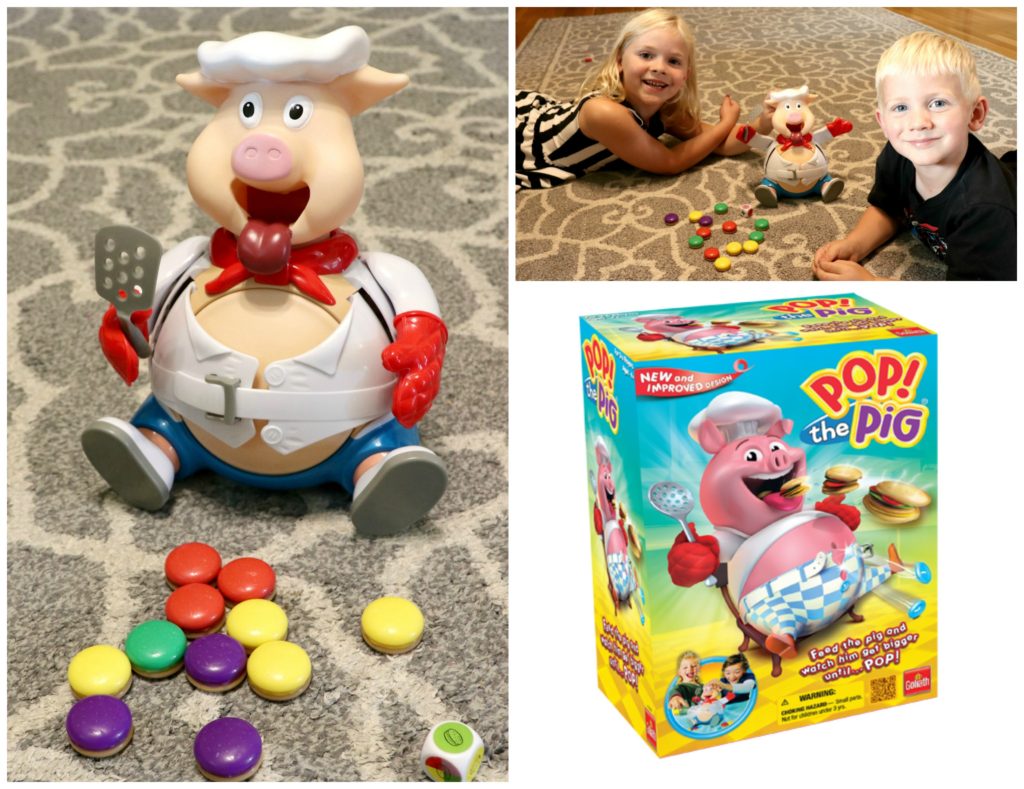 Personalized Book from Snowflake Stories (choice of either The Big Soccer Game or Dance Recital . – RV$45

Not your average personalized children's book!

* Select your entire cast of characters:

1 special child + (up to) 5 loved ones

* Customize the appearance of each character:

Choose skin color, hairstyle, hair color and more

* Add 1-2 of 5 languages:

English, Spanish, Portuguese, French & Italian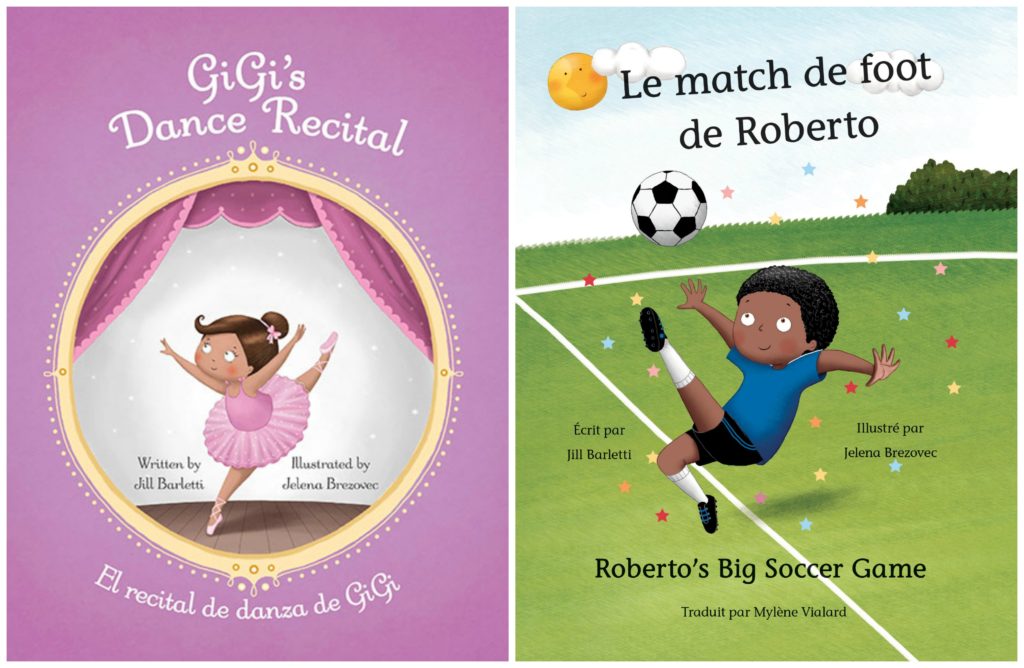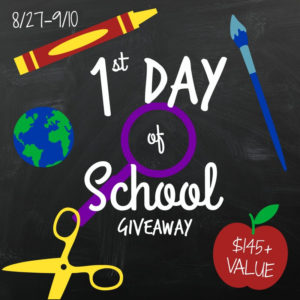 ---