Is it a house or a home?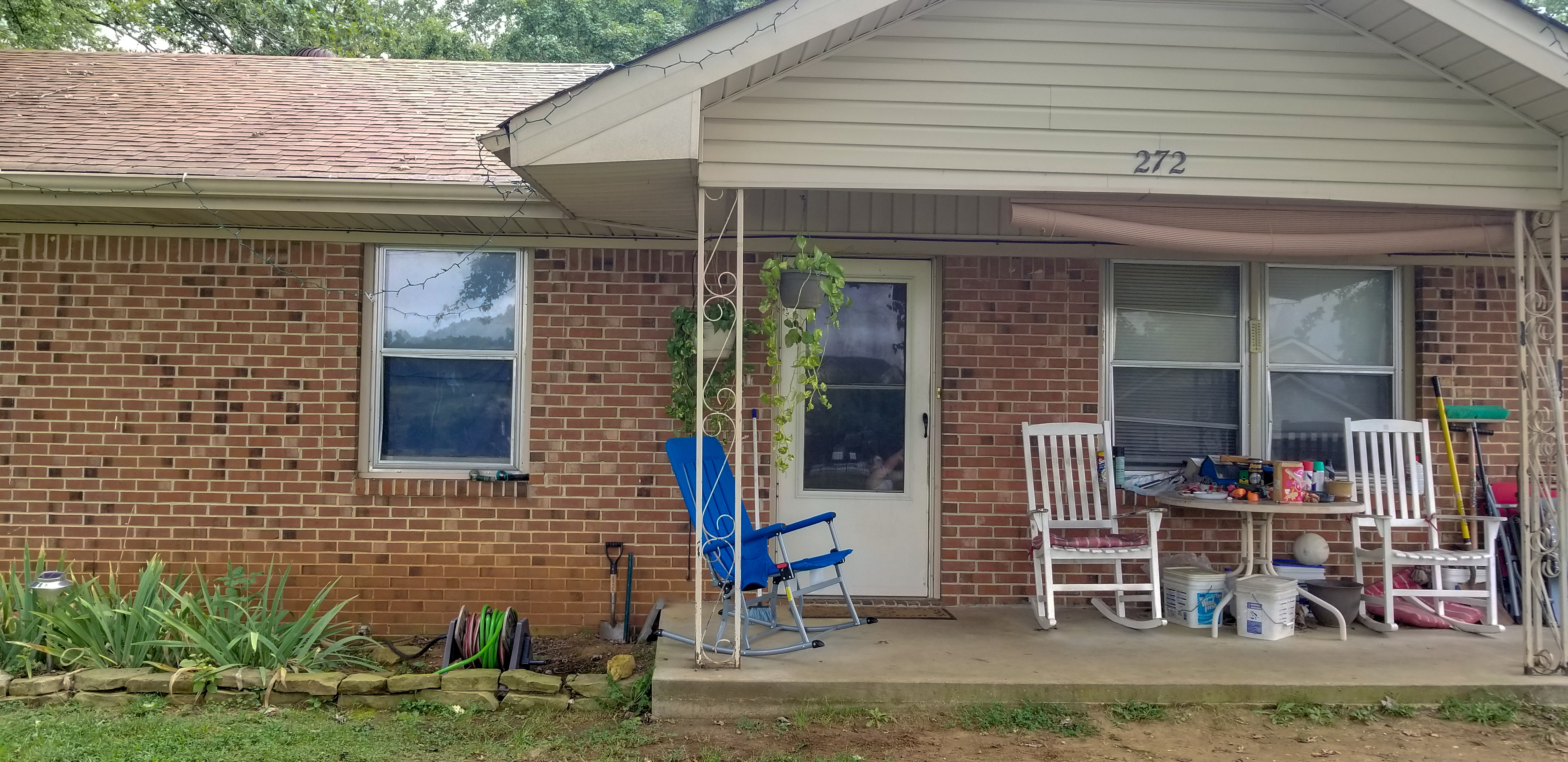 We have owned our home for about 11 years now and I love it for so many reasons. I will say that it isn't the newest house and it certainly has a lot of repairs we need to do. I will admit when I go to a friends house and they have a newly updated kitchen or new furniture in the living room, I get a little envious. We have lived in this home for 18 years and it was not new when we bought it. I believe it was built in the 70's. We also have 2 apartments at the back of our property that assists us in paying our mortgage each month. The key is that it is our HOME and not just a house.
I moved into this house when my kids were very young. My oldest daughter turned 16 shortly after we moved in and my two other children were only 4 years old and 18 months. They are all grown and two of them have started their own families. My son (who was the 18 mo old) still lives at home for now, but I have a feeling that will be changing in the next year or so. I love that they now all bring their kids here and it has become Nana and Papa's home. We had 2 of the other granddaughters live with us for about 3 to 4 years. (that's another story for another day)
I had big plans for the house when we first purchased it. We had rented our home for about 6 years before we actually bought it. I was working back then and of course had planned to work for several more years to come. I was only in my early 40's. However, life had different plans. I had several neck surgeries about 1 year after we bought the house and became disabled. I was unable to work from that point forward which of course changed our financial situation drastically. As a result, all those "big plans" we had for our home have been put on hold. If we want to do any updating on our home or if God forbid something breaks, we have to save for months and months to be able to do the simplest of repairs.
We have a septic system in our home which thankfully has never given us any issues. Every couple of years, we do have to call a wastewater management company to take care of the septic tank. We were offered several years back to tap into a city sewage line, but to be honest, we saw no reason to do so. First of all the cost to do that was insane! It was upwards of $5,000 plus to be able to hook in. My husband and I discussed it and decided there was really no good reason to do so. Our septic system works fine as long as we have it managed and take care not to flush the wrong things. In all the years I have lived in this home , we have never had any real issues. Fingers crossed we never will!! I wonder as I sit and write this paragraph, how many people have septic systems versus city sewage? I know, it is an odd thing to wonder, I guess that's just how my brain is working today.
We prefer gas appliances over electric and most of the house is natural gas. My stove and oven are electric, yet I plan on switching those out. There is such a huge difference in cooking with gas vs electric appliances. Now as far as a gas water heater, that is the way to go!! I am here to tell you that electric water heaters are awful for getting the water hot enough , plus they cost so much more to run!!
I do have plans for doing some small things on the house that is relatively inexpensive. It is fairly simple to make the house look a little more updated and not horribly expensive. We have that awful paneling in our kitchen and since taking it down and putting up drywall would be extremely expensive, we plan on painting over it. In addition to that , I am going to be painting the kitchen cupboards, changing out the hardware on them, buying new throw rugs and putting up new curtains. I may not have brand new stainless steel appliances yet, but I think by doing the things listed above it will feel like a brand new kitchen. We haven't priced it all out, but I am fairly certain I can do all I mentioned for less than $200.
No matter how much or how little we do to our house, it is still a home. It is the home that I raised our children in and that my grandchildren now come to visit us in. I can't imagine ever moving from this home, although I do have dreams of moving to the beach someday. If my dream ever becomes a reality I am sure we will rent this house and keep an apartment in the back empty so we can come back here when we want to visit.
Do you own your home? I wonder how long you have lived in it and if you have done updates to it? Maybe you are like us and have only done small things to update, yet have bigger plans to renovate. I would love to hear from you below on where you are at!
---