Buckeye Cookies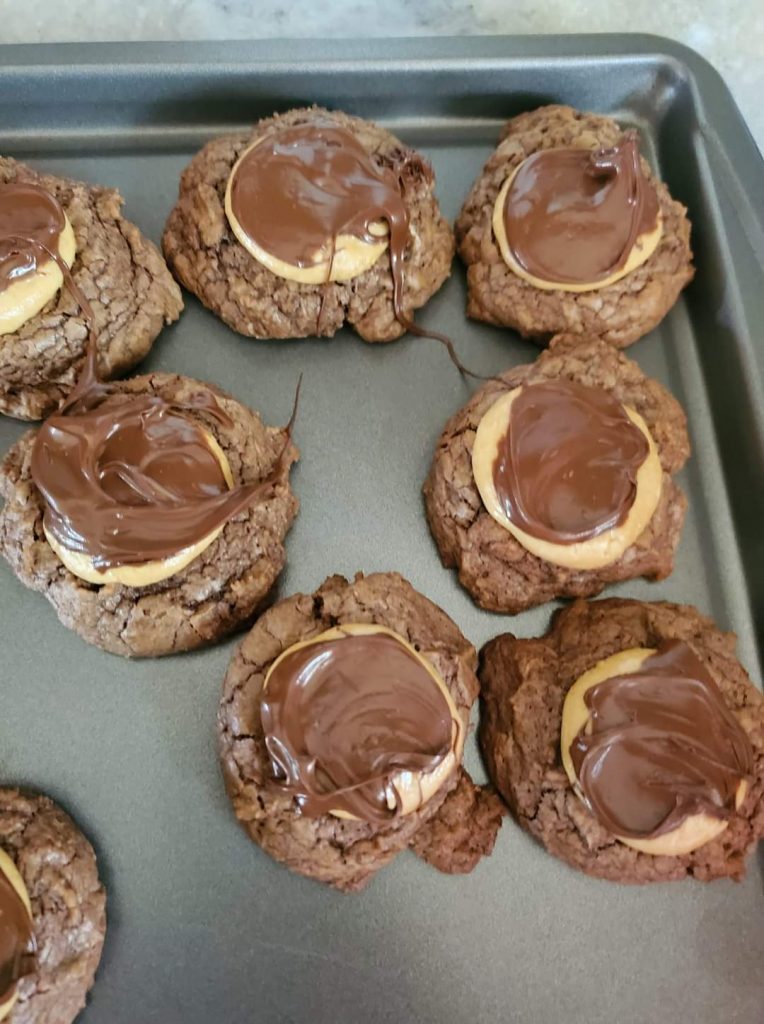 1 Box Fudge Brownie Mix
4 oz Cream Cheese, softened
1/4 cup Butter, melted
1 Large Egg
1 Cup Peanut Butter
1 Cup Powdered Sugar
1 Cup Semi-Sweet Chocolate Chips

Preheat oven to 350 degrees.
Combine brownie mix, butter ,cream cheese, and egg in a bowl , blend together using a mixer.
(if you have a Kitchen Aide, I strongly recommend using it as this is a thick batter!)
Scoop onto cookie sheet that is lined with parchment paper. You will use either a scoop for this or teaspoon with generous amounts. Bake cookies for 14 to 15 minutes.
While cookies are baking, mix powdered sugar and peanut butter in another bowl. Shape this into small balls about 1 inch big. As soon as cookies come out of oven, place the peanut butter ball in the middle of the cookie.
Melt chocolate chips in microwave. Start melting these at about 1 minute at a time. Pull the bowl out, stir it and place back in microwave for another minute, continuing until they are melted. Spoon a small amount over the top of the peanut butter ball on cookie. Let cool, and enjoy!
Makes about 24 cookies.



---