Come What May & Love It Giveaway Hop
ENTER TO WIN $10 AMAZON GIFT CARD!
Giveaway ends 5/31/18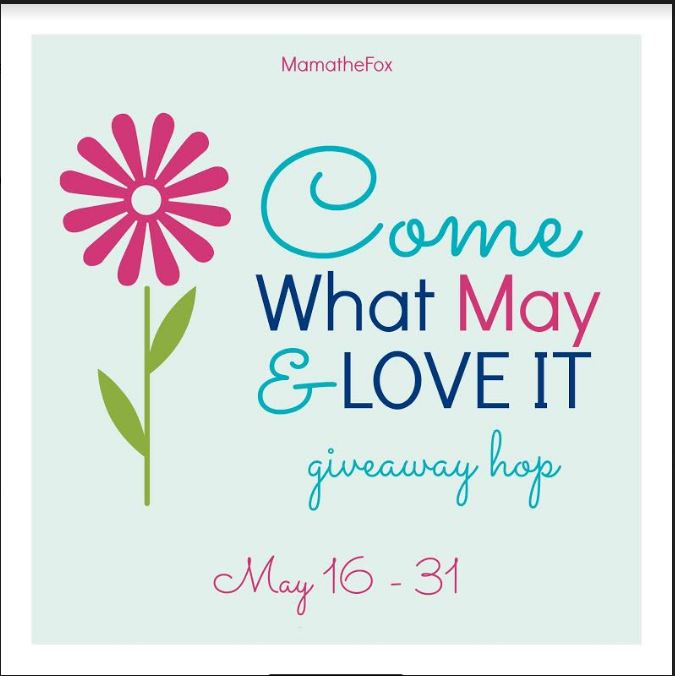 I have teamed up with a great group of Bloggers to bring you a TON of Giveaways.   BE SURE YOU CHECK THEM OUT BELOW!!!
HOSTED BY:  MAMA THE FOX
I love everything about May!   It is the beginning of Spring and the promise of Summer months!  The best part for me personally, is I have 2 granddaughters that were born in the month of May, so to me it is extra special!!
Now I know that there is a cute saying: COME WHAT MAY..but for the purposes of this blog hop, we have decided to take it a little bit further and add to it:   & LOVE IT!!  What a great way to encourage others….Sooo why not use that concept and ENTER TO WIN SOME GREAT GIVEAWAYS!!
Here you can ENTER TO WIN A $10 AMAZON GIFT CARD!!
Come What May & Love It Giveaway Hop

Now it is time to grab your favorite drink , get a comfy spot , curl up and go ENTER TO WIN A BUNCH OF AWESOME GIVEAWAYS!!
REMEMBER: YOU ONLY WIN IF YOU ENTER!!!
---