Countdown to Gratitude: The Week Before Thanksgiving Unveiled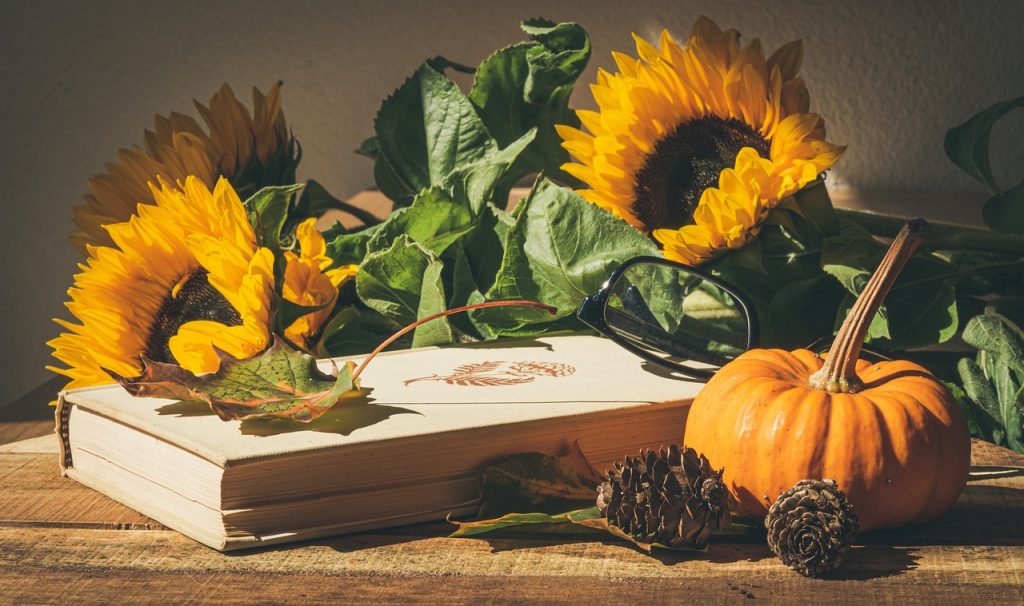 Image by Ylanite Koppens from Pixabay
As we watch the leaves fall and we feel the crispness of autumn settling in, the week before Thanksgiving we find ourselves ready for a feast of gratitude. Let's dive into the delightful moments and preparations that make this week a tapestry of anticipation and warmth.
Culinary Choreography
In kitchens across theUnited States, a plethora of culinary preparations begins. The week before Thanksgiving finds us crafting shopping lists, the selection of recipes, and the strategic planning that transforms ingredients into a symphony of flavors.
Gathering Essentials
From the last-minute dash to the grocery store for fresh cranberries to ensuring the turkey thawing process is on track, the week before Thanksgiving is a host of activities that consist of gathering essentials. It's a time of bustling activity as homes prepare to become havens of hospitality and love.
Cozy Nesting
As temperatures drop, the home becomes a haven of warmth. The week before Thanksgiving invites the art of cozy nesting—fluffy blankets, scented candles, and maybe if you're lucky enough to have one in your home it includes the first lighting of the fireplace.  All of this sets the stage for the comfort that family and friends will soon share.
Reflective Moments
In the midst of preparations, the week before Thanksgiving offers a chance to indulge in some reflective moments. It's a time to pause, acknowledge the blessings of the year, and express gratitude for the journey that has brought us to this point.  In my home, we have a "Thankful Journal" that all family members and friends that come through our doors are asked to write in each and every day of November.  We have been doing this tradition for about 10 years.
Travel Preparations
For those traveling to be with loved ones, the week before Thanksgiving is a flurry of travel preparations. Whether by road, air, or rail, the excitement of heading home or welcoming guests adds an extra layer of anticipation.  My husband and I have reached a season in our lives personally, that friends and family tend to come to us
Heartfelt Invitations
As hosts prepare to open their doors, the week before Thanksgiving is a time of extending heartfelt invitations. The anticipation of sharing a meal with loved ones and creating lasting memories becomes a source of joy.  It is a wonderful time to invite people into your home who might not otherwise enjoy a family style Holiday Meal
The Art of Gratitude Crafting:
Expressing gratitude takes creative forms during the week before Thanksgiving. Some people will craft heartfelt notes , while others find themselves setting up gratitude jars or possibly journaling like we do in our home.  It doesn't matter how you express your gratitude, this time  becomes an artful exploration of acknowledging and sharing what we are thankful for
Pre-Thanksgiving Feasting
The week before Thanksgiving often includes pre-feasting gatherings. Whether it's a potluck with friends or a casual family dinner, these events offer a taste of the wonderful food that is yet to come and a preview of the warmth shared around the table
Final Touches and Flourishes
As the week progresses, final touches and flourishes add the finishing strokes to the Thanksgiving canvas. From setting the table with care to ensuring every dish is seasoned to perfection, these details transform a meal into a celebration
In the midst of the week before Thanksgiving, there's a flurry of activities — a delicate balance between preparation and reflection, excitement and gratitude. It's a week that builds anticipation, weaving together the elements that will culminate in a day of feasting, connection, and heartfelt thanks. As we approach Thanksgiving Day, may the spirit of this week linger, reminding us to savor the journey and embrace the joy of the season
---