DoColor Makeup Brushes Review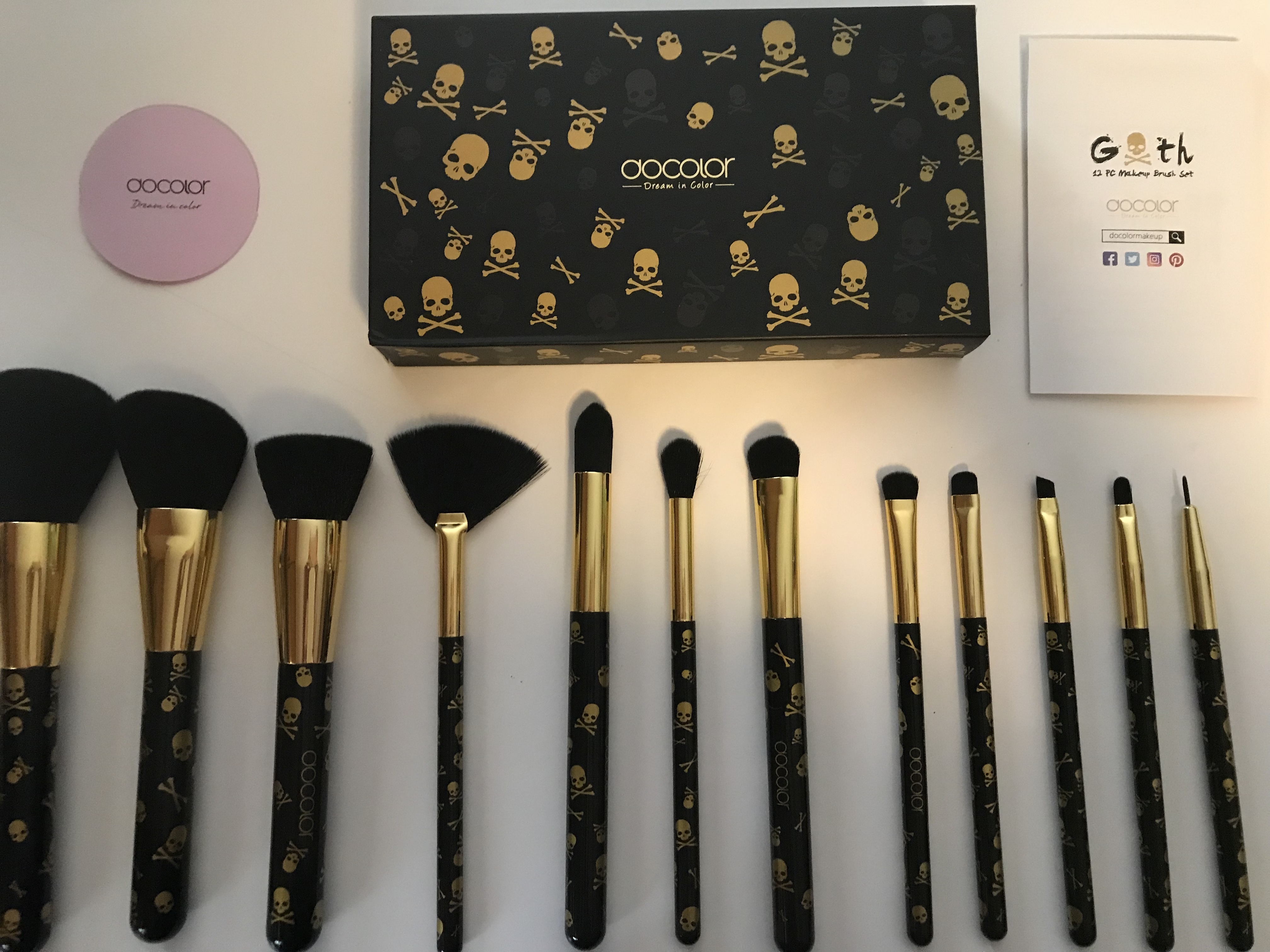 I want to tell you about these DoColor Makeup Brushes I recently got. Oh my goodness, I thought I was happy with the makeup brushes I was currently using until I received this set.
When I first got them, they were sitting on my kitchen counter still in the box. My daughter who has been doing a ton of experimenting and learning different makeup tricks came in and saw the box. She immediately got super excited and was asking me if I had got them for her. Of course, I started laughing because Ummm….NO, these were mom's!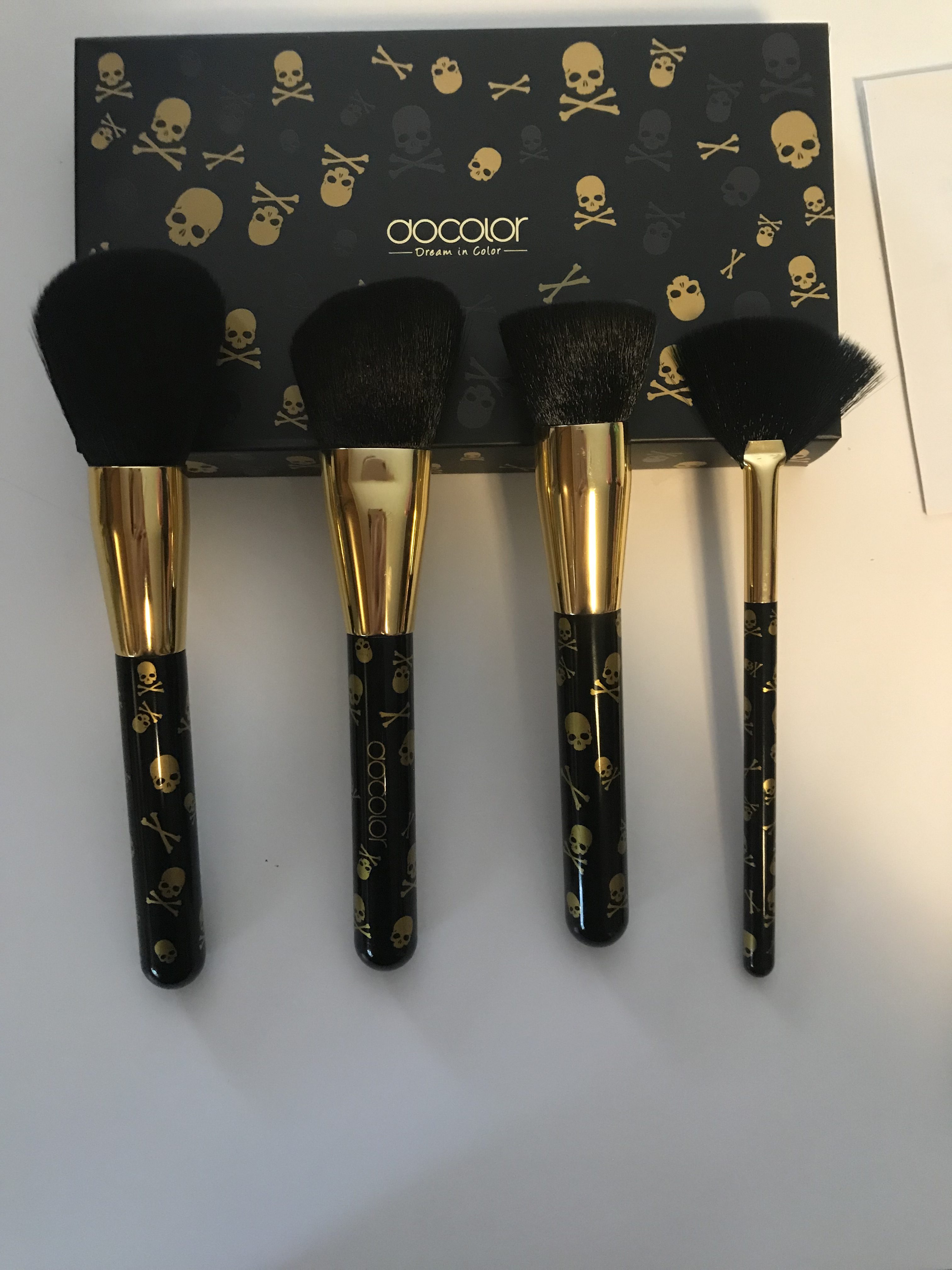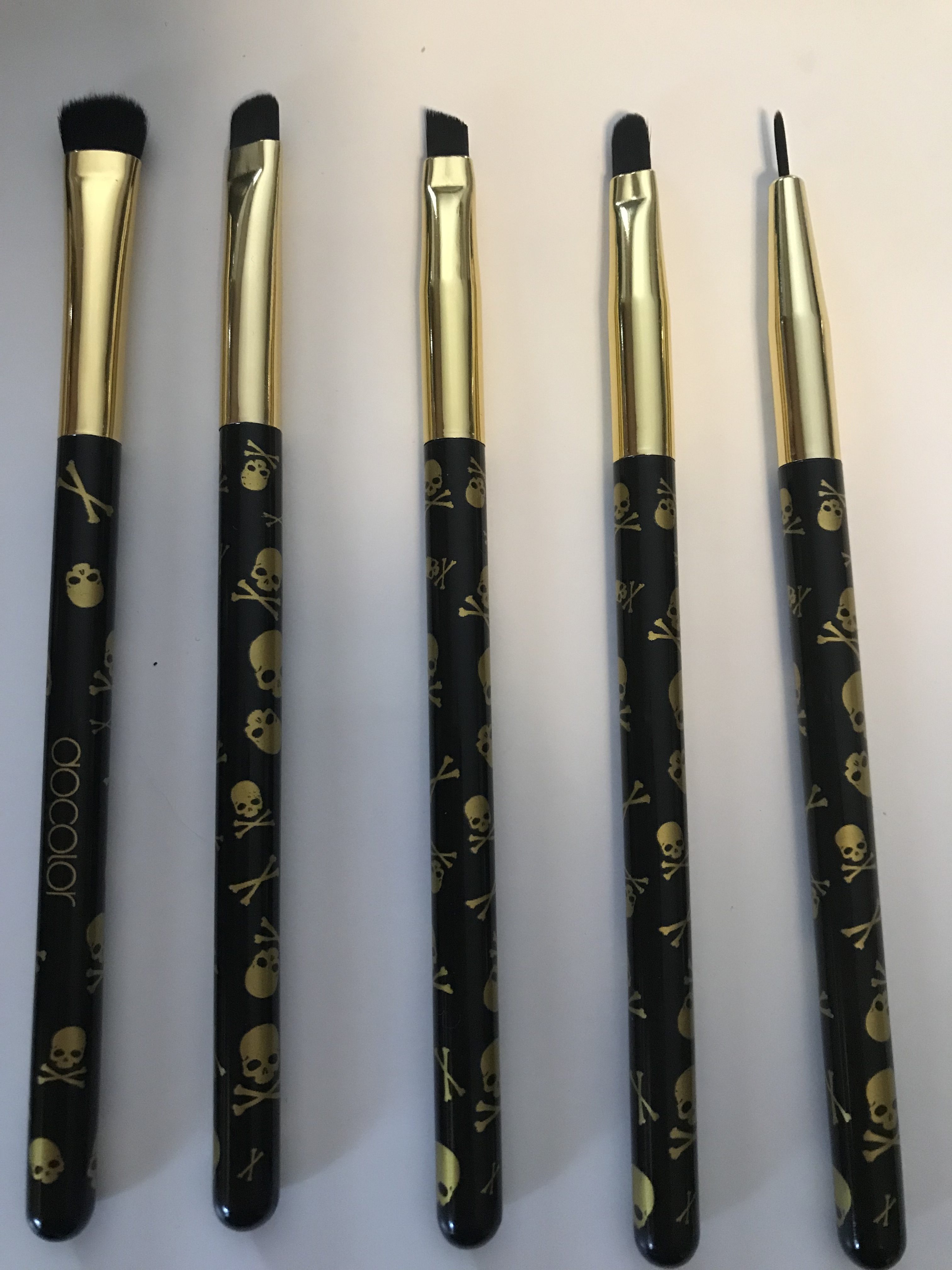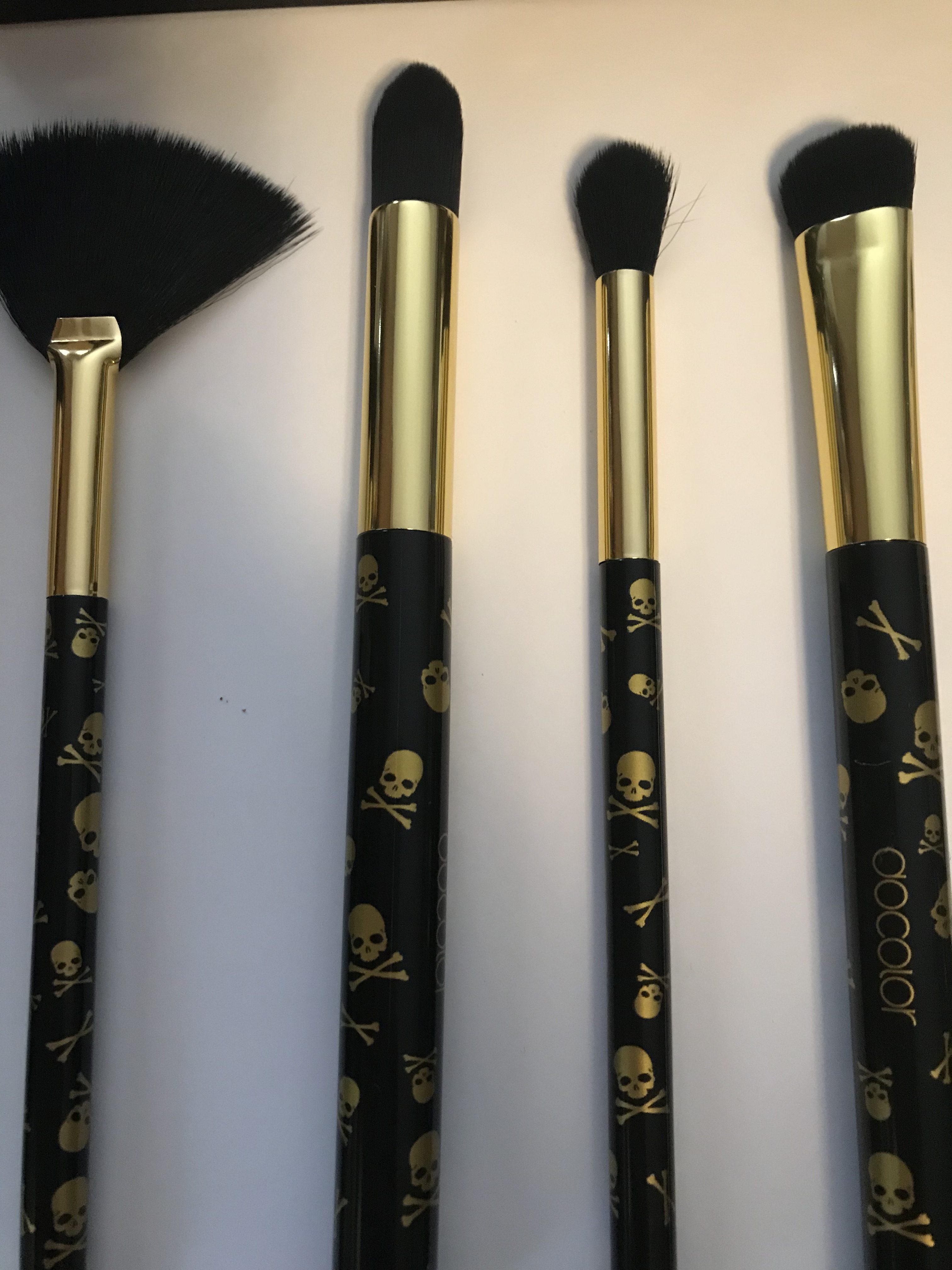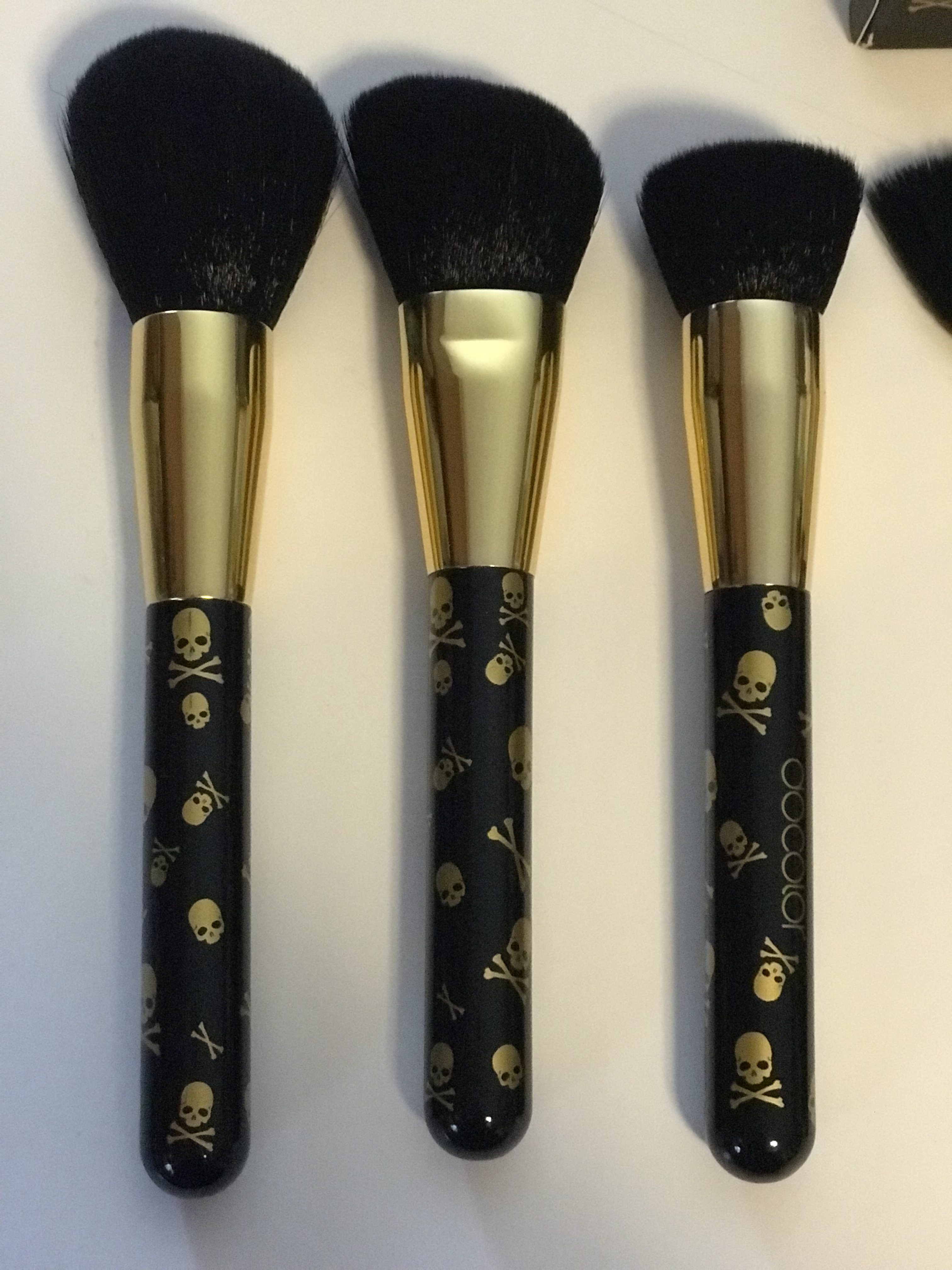 These brushes are super soft. I am fairly finicky when it comes to makeup, I don't use cheap department store makeup, so when I get makeup brushes, I want to be certain they are a good quality brush I have high end makeup and the brushes you use really make a difference. The price on these is extremely reasonable and to be honest I wasn't sure they would be up to what I expect from a makeup brush. I have been pleasantly surprised
This set comes with 9 brushes: A powder brush,contour brush, fan brush, foundation brush, Wide Shader Brush, Small Blending Brush, Blending Brush, Small Eye shadow Brush, Large Eye shadow Brush, Lip Brush, Eyeliner Brush and Angled Brow Brush. At the time I write this review the price on them is only $16.99, that's less than $2 a brush!! I promise you , you won't find a set of brushes this nice anywhere for that price point!
I have been using them for a couple weeks now and I have had no issues of bristles come out. They hold my makeup great and apply my shadows perfectly. The precision on the eye shadow brushes are amazing. They are made of synthetic fibers with the handles made of gold aluminum tube and black skull printed plastic handle. I have not cleaned them yet but I have no doubts they
I encourage you, if you are looking for some new makeup brushes, give these a try. Simply click HERE
Don't forget Christmas is right around the corner!! These would b a great Christmas Gift!!
*** I was not compensated at all for this review and this is my honest opinion of this product based on my personal use. ****
HAVE YOU EVER TRIED A DOCOLOR MAKEUP BRUSH? HAVE YOU SEEN THEM USED IN ANY OF THE MAKEUP "HOW-TO" VIDEOS LATELY? TELL ME BELOW WHAT YOUR FAVORITE MAKEUP IS AND/OR THE BRUSHES YOU USE!!
---