Era Organics Elixir 16-in-1 Natural Face & Body Lotion
This lotion is wonderful for not only just basic hand and body lotion, but it is used as an Anti Itch Cream.   Do you have somebody in your family with Dermatitis,  Eczema or  Psoriasis ?   This lotion is the perfect solution to ease the itchiness that goes along with these skin problems.   It is better than just an anti itch cream though, as it has ingredients in it , that will assist in inflammation, deep hydrating the skin and repairing it.
Over the years, I have used several products from Era Organics and have always found them to be one of my ALL TIME FAVORITES when it comes to skin care!!   They are all Organic based, and I never have a greasy feeling after using any of their products, this one included!!
I have a granddaughter who has feet that peel and crack , and during the summer months it is so awful.    If we don't watch her carefully, they will start to crack and bleed.  I have never really found anything that works on it, enough to eliminate the problem.   I got this cream from Era Organics and start putting it on her feet after her nightly showers, and within a couple of days  I saw a HUGE difference.    She usually peels between her toes, and after using this cream, she has had little to no problems!!
After reading up on this product, I also decided to start using it on my feet and my husbands.  We both are at an age, to where our heels start cracking and just in general get dried out.   My husband's feet are in worse shape than mine, but after only a couple of applications, my heels are soft again.   I can see a difference in his, but I think it is going to take a little more for him, as his are in pretty bad shape.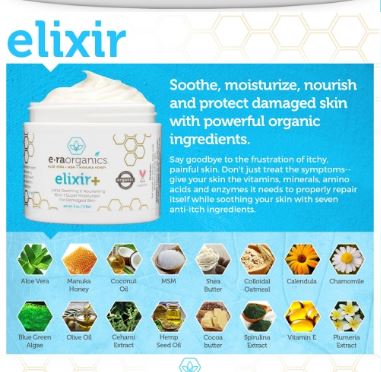 The great thing about this Elixir 16-in-1 Natural Face & Body Lotion is you can use it for sooo many uses!!   It is all Organic and is made with  Colloidal Oatmeal, Chamomile, Calendula, Hemp Seed just to name a few of the main ingredients.   I have even started using it on my face after I wash it at night, a couple times a week.  There is no greasy feeling and I can see a big difference in my skin.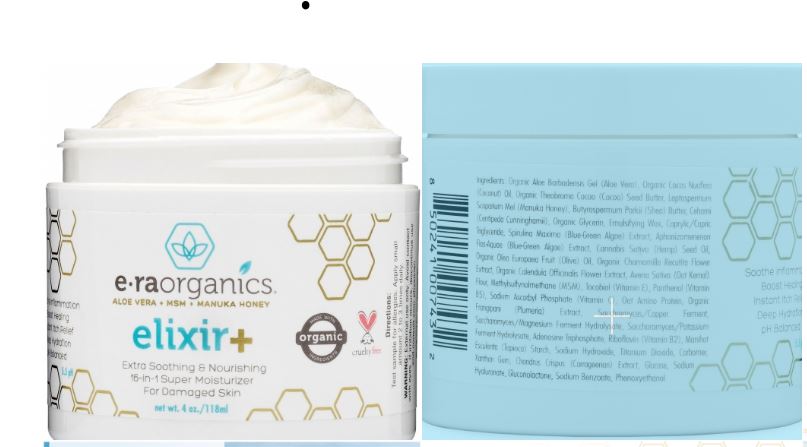 You can purchase it by going here, Elixir 16-in-1 Natural Face & Body Lotion.
---