Ghost Sheets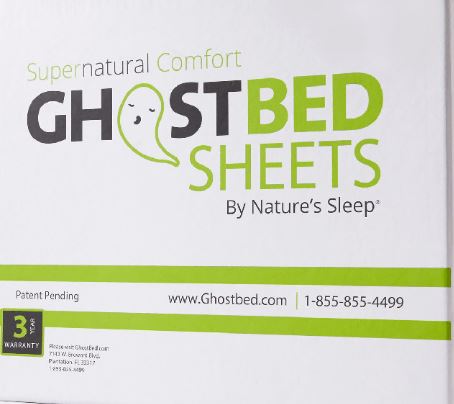 I recently have had the pleasure of receiving a set of Ghost Sheets and have been using them on our bed for the past several weeks. This is the second Ghost branded product I have received. We originally got a Ghost pillow several months ago and Oh My Goodness!! Seriously the BEST pillow I have ever owned, hands down! Yet this article/review is about the sheets, so let's get back to those. I want to be sure I state here that my husband is extremely picky when it comes to the sheets on our bed. In fact, I don't purchase what I consider to be "cheap" sheets for that reason. There was several things I noticed as soon as I opened these and one of those was that the sheets had a good quality feel to them. My hubby was not so quick to give his approval, he wanted to hold out until he had a chance to sleep on them. Now before I go further and tell you some details aobut these sheets I want to mention that they come with a guarantee. Yep, you read that correctly, the sheets themselves have a guarantee!
These luxury fitted sheets come as a complete set that includes: 1 flat sheet, 1 fitted sheet and 2 pillow cases. They are made from high quality Supima cotton & Tencel Fibers Tencel Fibers are helpful in regulating body temperature absorbing moisture. They're extremely breathable and bacteria and allergen resistant. These sheets would be perfect for people with asthma or issues with allergies and allergens.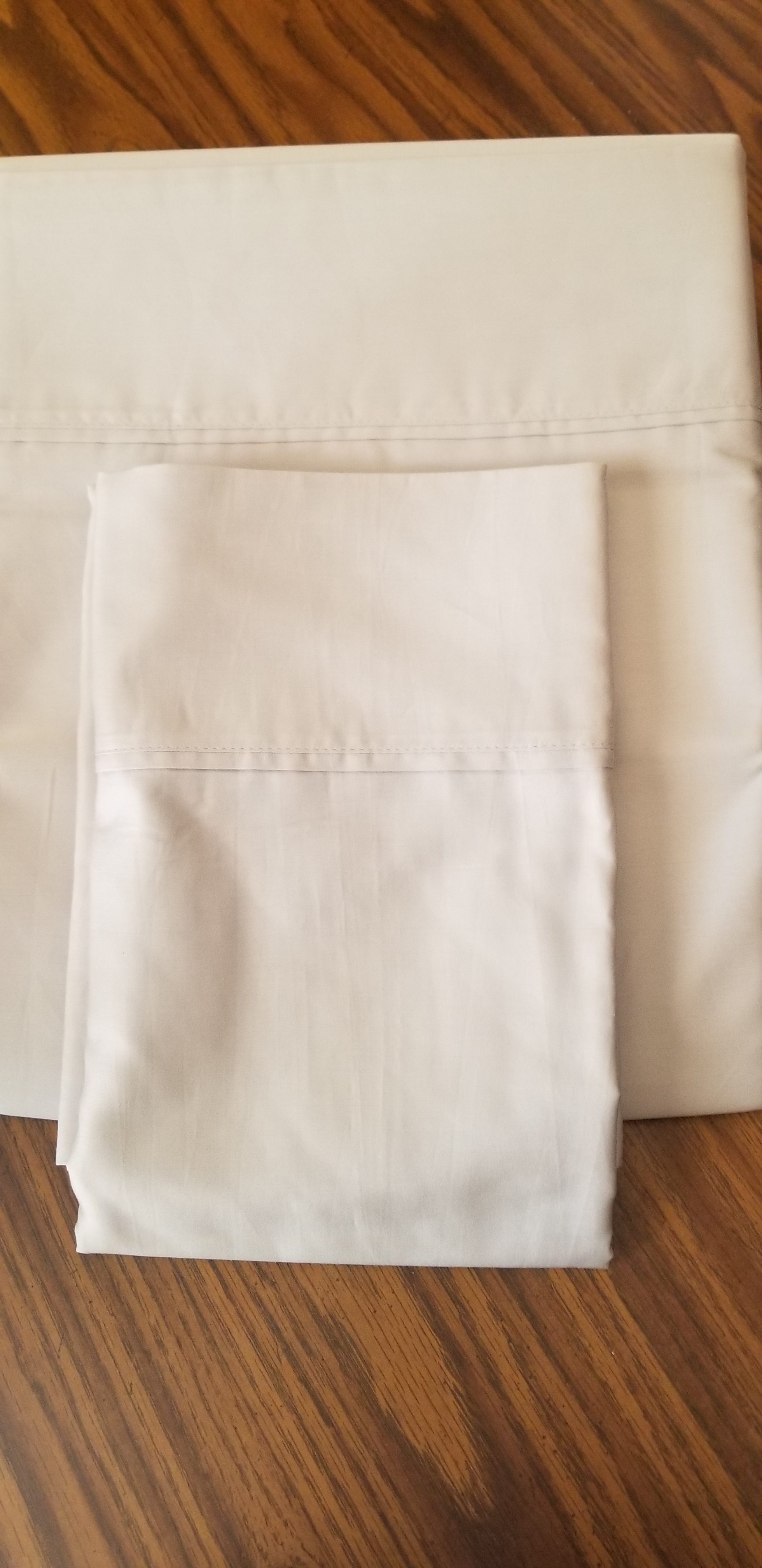 When you receive the sheets they arrive beautifully packaged in a nice box that would be wonderful for gifting. I immediately knew that what I was going to find inside was going to be a top quality product from a company that cares about their brand.
I wasn't certain that these sheets would be a good fit for our mattress, although it clearly states you can use them on any style mattress. (I know , a little pessimistic) They are custom made for the Ghost Mattress, which is another incredible product in the Ghost Brand. When I pulled them from the box I noticed immediately that they smelled good and none of that chemical smell you tend to get from products online. If you have ever ordered anything online then I am certain you know the smell I am talking about/ The best thing that was noticeable though was the elastic on the fitted sheet. They refer to it as "Ghost Grip" I have honestly never seen another sheet that I could say I had zero doubt once I put it on my bed, that it would stay there. I am certain that I am not the only one that has ever been frustrated by your bottom sheet coming off in the middle of the night as you toss and turn trying to sleep at night. There are mornings I get up and look at our bed and would swear that my husband fought a full on battle in our bed that night. Thank you to the Ghost Grip for never having to worry again about fighting the bottom sheet to stay on the bed!!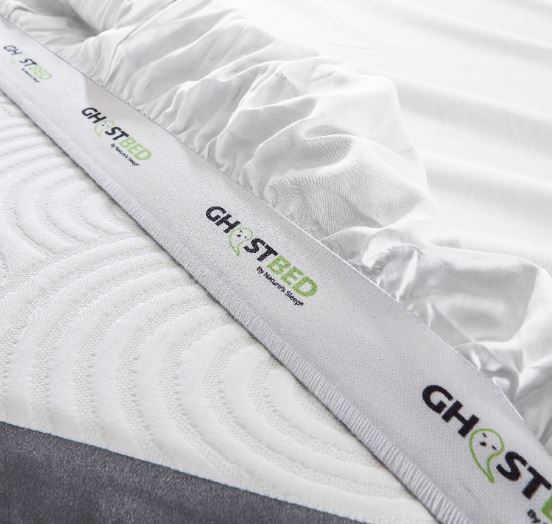 As far as how comfortable they are to sleep on, well all I can say is that my husband has asked me to not put our other set back on. He wants me to rewash the set of Ghost sheets and keep those on the bed. They are really soft to sleep on and I have found that with my hot flashes, I am not waking up with my sheets sticking to me because I am soaked. I don't know where it is going but somehow the sheets are absorbing it. Any woman that has gone through hot flashes knows what I am referring to!! These sheets state that they are made specifically for the Ghost mattresses, yet I want to be sure you understand that I have them on my regular brand Queen size mattress. They fit perfectly , both the top and bottom sheet.
This is a set of sheets that I have no doubt will last for years to come because they are made from high quality materials. It has been stated that the more you wash them the better they get. I will have to just wait to see on that one. In the meantime, I will be enjoying many, many wonderful nights sleep on these luxury sheets. If you would like to purchase a set for yourself, click HERE to purchase a set.
i want to be sure I note here that I this review is based solely upon my own personal experience. I do not receive any compensation if you purchase from the website. I do encourage you to buy from this brand as I am a a FIRM believer in all of their products that I own so far!!
---