In Love With My New Lamp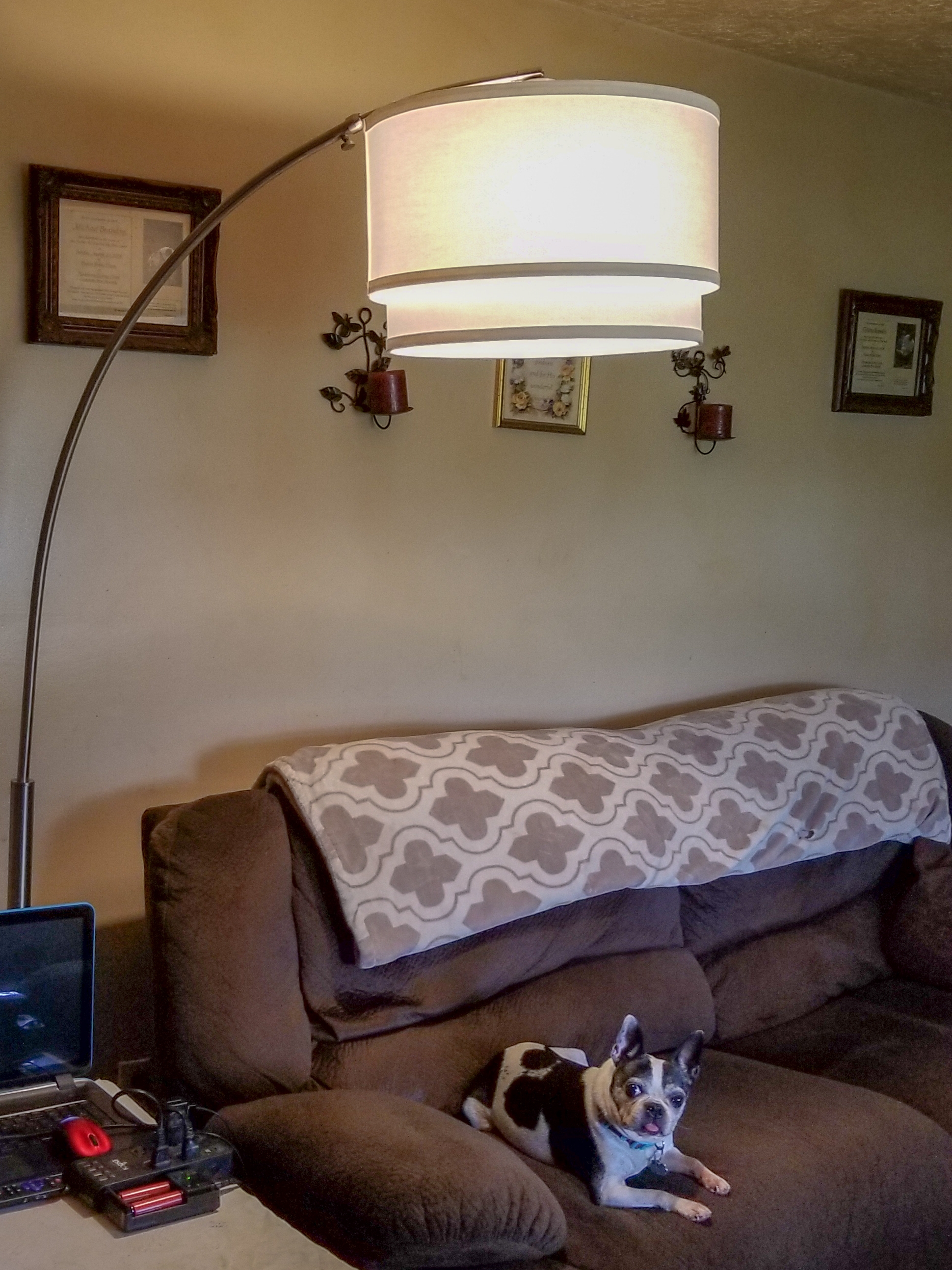 I recently got a lamp from Brightech and I am so in love with it!!   I live in a house that is older, and one of the things that I have always had an issue with is that the living room is so dark!   I have 2 large windows, however we generally keep the blinds closed so as to control the temperature in the house. I do have 2 small lamps in the living room, but they just don't give off enough light to really make a difference.  I have even tried the newer LED light bulbs, and it still doesn't matter.
The living room itself is very small and narrow, so the lamp that I got from Brightech is a perfect fit!  I got a floor style lamp that is called the Mason. I have set it behind the couch, so that it hangs over the top of the couch.  I am absolutely STUNNED at how much light this gives off! It literally lights up my living room better than I have any other lighting I have used in it.   Now I know that may sound like a silly thing to get excited about, but when you have lived with your living room being as dark as mine has for 20 years, you would be excited also!!   This lamp has a marble base to it, so I have no worries whatsoever of it tipping over. The other great feature on it is that it has a button on the cord designed so that you can turn it on and off with a press of your foot, on the floor.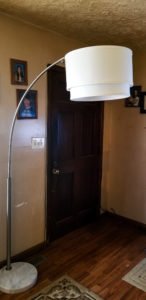 The thing I love about Brightech is that they have such a huge variety of lamps.  If you are shopping for new lighting or lamps for the house, you are certain to find the style you are looking for with them!    I have compared the quality of the lamps they have to what you can find in a local department store, and I believe they have the best pricing as well.   I would recommend this company to anybody putting new lighting in your home, office, etc!  You can check them out by clicking HERE!
Have you ever purchased from Brightech?   If so , I would love to hear from you by commenting below!!
*note: affiliate links included in this article and I may earn a very small amount from any purchase made.   My review is my honest opinion of this company, and I was not paid to write it.  *
---