Invest in the Future: Saving for College and Retirement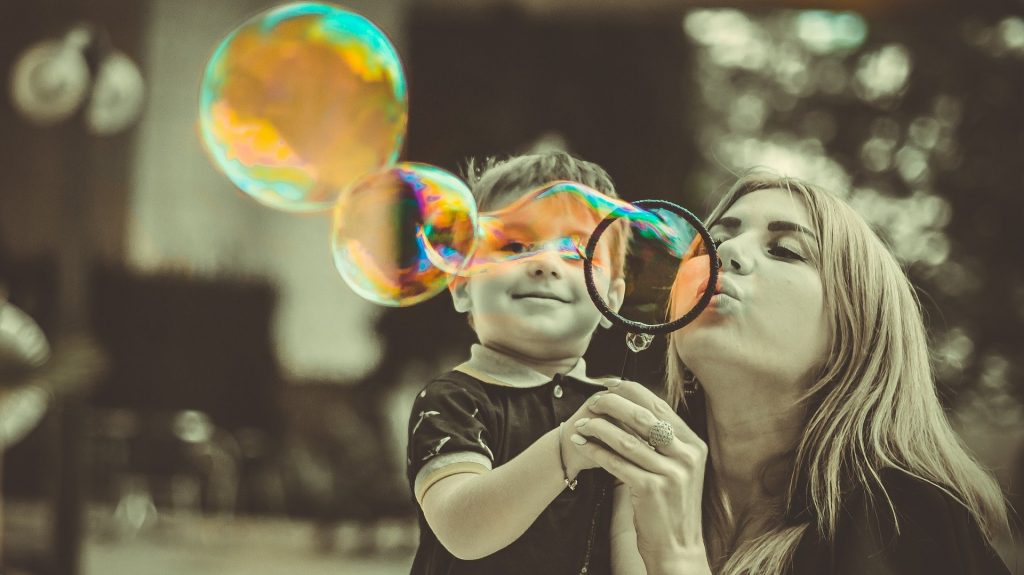 One of the most important things you can do for your children is to invest in their future. Part of that is making sure that you take care of yourself so you don't become a financial burden to them later down the road. Here, we'll offer a few tips on how to pad your own nest egg while stashing away cash for college and other major expenses.
Know Where the Money Will Be Used
When you're saving for your child's future, consider whether the money should be spent only on education or if you'd like to offer some flexibility. This will help you determine the right savings strategy. For example, if you want your child to have options, you don't want to put funds into a 529 plan. If college is your main concern, prepaid tuition may be an option.
Determine Your Current Worth
Calculate your current assets by determining the value of personal property you own. For this, don't consider your future potential earnings – you need a clear picture of your current net worth. This will help you decide on whether to focus on settling debt or channeling money into savings. Your largest asset will likely be your home. Your home's value changes over time, but you can get an instant home value estimate that reflects its current potential market value. If you have a fair amount of equity built up, it's also a good idea to get an estimate of what you could make off the sale of your home too, especially if you have any plans to move in the near future.

Establish a Budget
You can't save money if you don't have money left over each paycheck to do so. Spend some time with your spouse or partner planning a budget. Categorize your spending into three categories: necessities, wants, and savings. Your necessities are items such as your mortgage and groceries. Wants include cable television and recreational activities. Savings should be prioritized over wants, although you should provide yourself a small amount of discretionary spending.
Cut Costs
Once your budget is established, it's easier to find places where you can cut expenditures. With careful monitoring of how you spend, it's easier to zero in on where you can make a difference. You can also cut costs by reviewing your current expenses. Maybe you can find cheaper auto insurance or ways to access discounts through your current provider. Many agencies will allow you to bundle multiple policies, which can make a big difference in your premiums. Another option is to look into refinancing your home if you can get a better interest rate. With a little attention to the details, you may be able to find ways to save several hundred dollars a month.

Start Saving
The choice to save for retirement or college it's a difficult one. However, most experts agree that your primary concern should be your own retirement fund. If you put all your eggs in one basket – college savings – your children may be well-educated, but they will likely find themselves with the financial burden of caring for their aging parents. Forbes' Joel Johnson suggests saving 10 percent of your income for your own needs and contributing to your child's education fund after that obligation has been met.

You may also want to save up for a down payment on a home if you're not already a homeowner. When shopping for loans, many homeowners look to take out a conventional loan because it often offers them favorable rates, and they won't have to pay for mortgage insurance with a 20 percent down payment.
One Income or Two?
An often overlooked aspect of your financial planning strategy is deciding whether one parent will stay home to raise children or if you will continue to be a two-income household. Reader's Digest explains that, regardless of your household income, if one parent makes less than $30,000 per year, it may be financially prudent to forgo that income until you are no longer on the hook for childcare expenses. Unfortunately, you must also consider the missed opportunities for career advancement and savings that won't be accrued during this time period.
Life Insurance Is a Must
As you delve deeper into your worth and expenses, you may find that you don't have enough money to support your family should you die while they are in your care. A term life insurance policy between $500,000 and $1 million is sufficient for most families, although depending on your income and future goals, your life insurance needs may be much higher.
Finally, as you're planning for your child's – and your own – financial future, don't forget to involve them in the process. As soon as they are old enough to understand mathematical concepts, your children should be educated on money matters. Your responsibilities as a parent don't stop at simply providing for children. Their financial future will be largely molded by how they are taught to interact with money.
Article Courtesy of Guest Blogger: Sara Bailey
http://thewidow.net/
---