Life's A Beach Giveaway Hop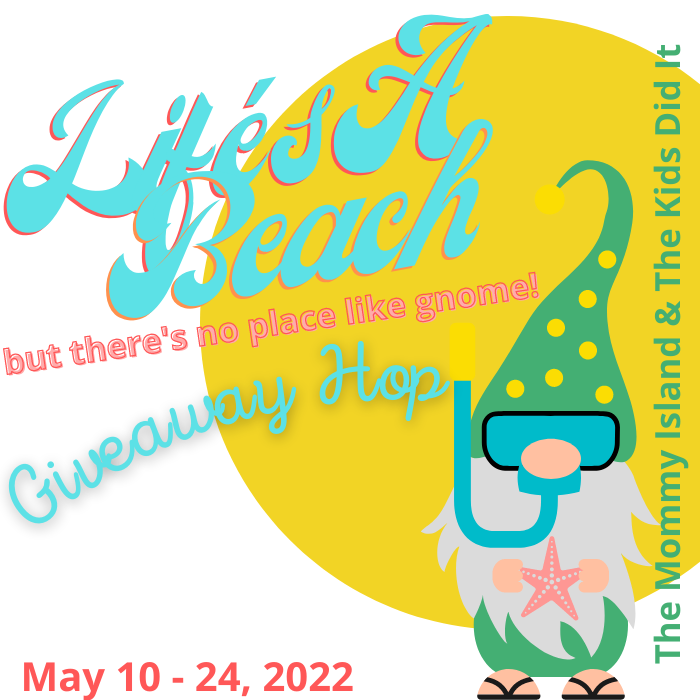 I find it hard to believe we are entering into Summer months!! Our family goes on a vacation with most, if not all the grandkids at the end of May each year. We have gone to the beach in North Carolina for the past 4 or 5 years, which is where we are headed in a couple weeks!! That is our "kick off" to the beginning of our Summer months!! So for me , THIS is a perfect giveaway. My "happy place" is at the Beach!! I love waking up and hearing the sound of the ocean and smelling that salty air. I love relaxing in the warmth of the sunshine….I love getting sand in between my toes! Or maybe a nice rainy day at the beach condo, playing card games with the kids.
I wonder how many of my followers are beach lovers also?
Please feel free to tell me in comments below and of course what is your favorite ocean? Pacific, Atlantic or maybe the Gulf? Maybe the beach isn't your "happy place"….if not…please let me know in comments what is your favorite vacation!!
Yet before you do that……be sure to ENTER TO WIN THE $10 in PayPal Cash I am giving away!! Once you are done entering here…..scroll to the bottom of the page and check out the other 37 blogs that are listed and enter each giveaway that they are doing!!
ENTER TO WIN $10 PAYPAL CASH
$10 PayPal Cash / Life's A Beach Giveaway Hop
Now that you have entered to win my part of the giveaway….grab something to drink, your favorite comfy spot and start entering to win all the giveaways listed at the blogs below!!
---