My Amazing New Pillow!!!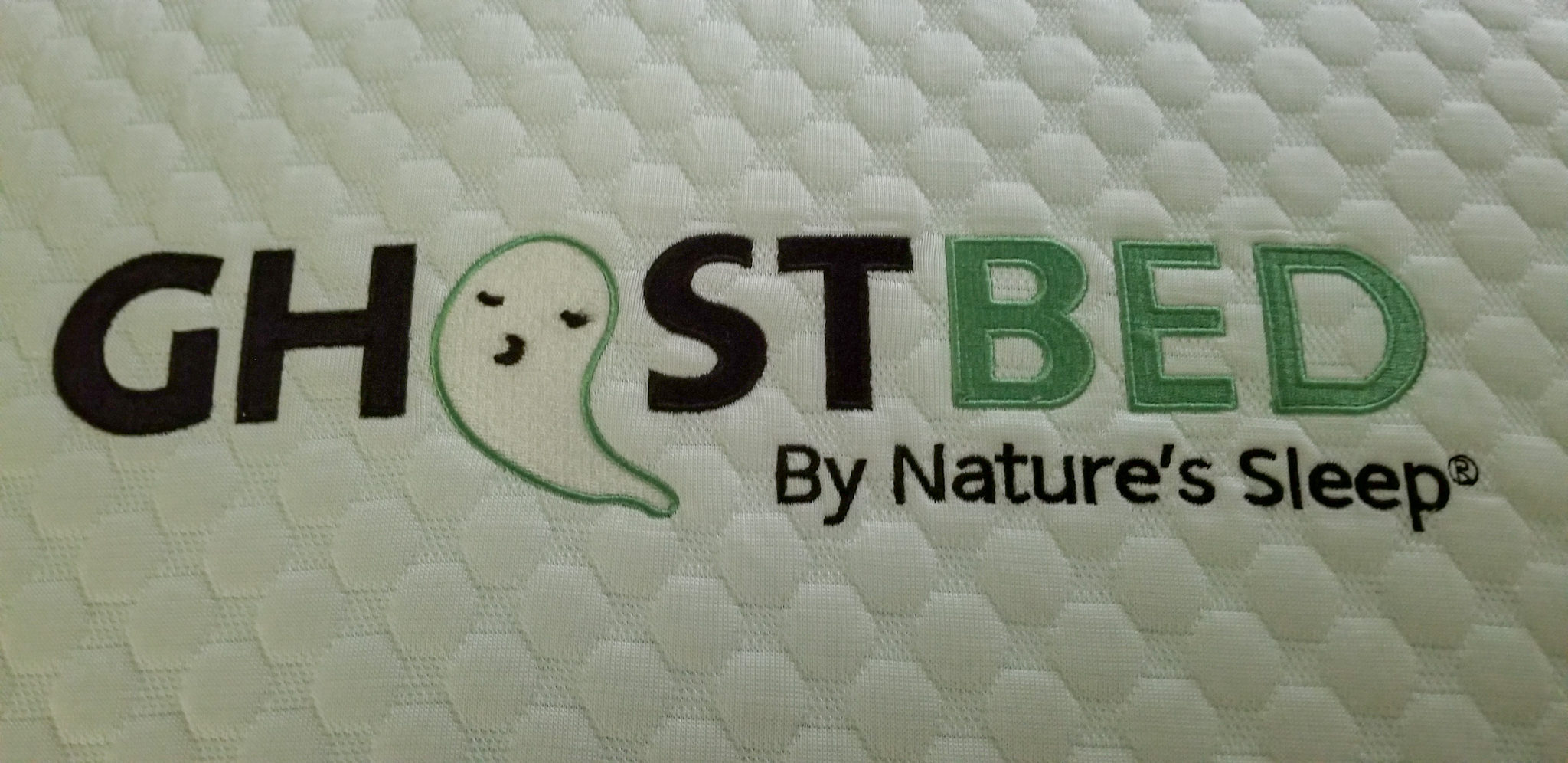 I want to tell you about this incredible pillow I recently got. It is called the "GhostPillow". Now i now that sounds like a funny name, but in the end if it accomplishes our slumber needs I honestly don't care what they title it.
My husband has really been battling with EVERY pillow he has used. We have tried expensive, cheap, feather, bamboo, memory foam, just about everything. To be honest, we were about at the point I was giving up. He wakes up every morning in a ton of pain, and I know for certain it is due to the pillows he has been using. I personally love my bamboo pillow, yet it doesn't work for him.
I got this Ghost Pillow for him and when he first held it to his face he didn't think he was going to like it. I wish I could describe this better for you, but when he first gets a pillow, he will squish it up to his face while sitting and see if he thinks when laying on it that it will work. I know you have done this at the store when picking out a pillow. I mean how else do you determine if a pillow will work, right? So anyway, when he did that with the Ghost Pillow, he said Nope, it won't work. UGH! I was frustrated, but didn't give up on it. I went ahead and put a pillow case on it and tried it out myself. OH MY GOODNESS…..immediately I was in love with this pillow!! I have had 3 neck surgeries and am not able to sleep for more than 2 to 3 hours at a time. When I wake, I am always in pain. When I use this pillow, I don't hurt when I wake up. It is so deceiving at first. I will be honest, I didn't want to give up the pillow to  my hubby at that point. I wanted to keep it for myself. Yet I knew, the right thing to do was to go ahead and put it on his spot on the bed and let him use it that night. The next morning he got up and for the first time in months, he wasn't in pain!! He has been using it every night for over a week now and he LOVES this pillow. No more waking up with neck pain or headaches!!
The other wonderful feature of this pillow, is that somehow magically it stays cool. When I use a pillow at night, I am constantly flipping it over and over, so I have the cool side against my face. I am in those wonderful years where I have hot flashes, so a cool pillow is a God send to me!!  We have had an insanely hot month here in Middle Tennessee and it doesn't help that our Air Conditioning unit seems to be having some issues, so our house is warmer than normal. Oh my goodness though when we lay our head down on this pillow, it just has the most refreshingly cool feeling to it. Here you can almost see the little pockets of air that are in it.
The only way you are going to really know if this amazing pillow works for you is to get one yourself!!  I can't imagine that you wouldn't be ecstatic with it.  I know everybody has their own preferences when it comes to a pillow, yet I firmly believe this may be the last pillow you would ever want to purchase. I know for my family, we will always have one on hand!
I haven't told you the best part though……you  can try this for over 100 days and it comes with a 5 year warranty and FREE shipping.   I don't know another company that gives you THAT LONG to try out their product and gives you a guarantee return if you don't like it!!  Plus the 5 year warranty!  I mean seriously, what pillow have you ever purchased that gives you a 5 YEAR warranty?  There's really nothing to lose when it comes to this pillow!
Just click HERE to purchase one for yourself!!
Do you have issues sleeping at night , pain in your neck when you wake up? Please let me know in comments below if you have used this pillow before or if you have purchased one for yourself!! I would love to hear from you!
---