Purblack Shilajit
[et_pb_section admin_label="section"][et_pb_row admin_label="row"][et_pb_column type="4_4″][et_pb_text admin_label="Text"]
When I first heard about this Pur black Shilajit and all the benefits that it had, I have to admit, I was slightly skeptical. My thought process was, I am willing to give it a try and let's see if it would help with my husband's pain in his knees. What I have found is that it not only has helped his pain in his knees, but an extra added huge benefit for my daughter. which I tell you about below. The Pur Black Shilajit is a genuine and live resin, as opposed to some products that are in a powder form.
At the time I gave it to my daughter to use, she was 9 months pregnant and had a ton of dental work that needed to be done. As a result of her pregnancy, she had to wait until the baby was born to have most of the work completed, simply to keep the baby safe and not take a ton of pain medications. The problem that she ran into , was that she got a bad abscess in her mouth on 3 of her teeth. The only pain management they could give her was a Tylenol 3, which at that point, wasn't really doing much for the pain and then of course anti biotics, which weren't working fast enough. As her mom, I was desperate to help her not be in pain! So I pulled out the Shilajit , and started having her take it daily. Within a couple of days, the infection in her mouth started going away. Now I am sure that part of that was the anti biotic, but the pain was also under control. Since then, she still has a ton of dental issues going on , and as long as she takes the Shilajit, the pain is under control. When she stops taking it, the pain comes back. I want to state that this doesn't advertise as being one of the benefits of the Shilajit, and that this was our own personal experience with it.
I don't know all the science behind it, I only know what the results have been for her. Another added benefit that she has noticed, is that her bi-polar type of moods/behaviors have been under control. She was diagnosed with bi-polar at the beginning of her pregnancy, and didn't take any medicine for it while pregnant. Since the baby has been born, we have been concerned that her symptoms would increase, but since taking the Shilajit, it seems to be under control. She just feels better emotionally and physically.
My husband has been taking it at the same time, and the improvement in his issues with his knees , has been incredible to say the least. His knee problem is basically arthritic, and there isn't really much for treatment. He is in so much pain, when his knees flare up, that he can barely walk. He takes a pea size amount each day, and even though we have had a ton of rain recently, he hasn't had any flare ups. Normally, when it is getting ready to rain, his knees flare up with pain and progressively gets worse as the rain gets stronger. I have in major pain on a daily basis due to several neck surgeries and spinal issues, and since I have seen such great results with my husband and daughter, I have decided to add it to my own diet.
Now I do want to say, that the consistency of the Shilajit is like tar. I literally mean it looks like tar!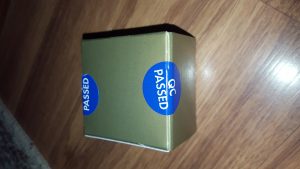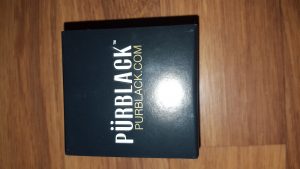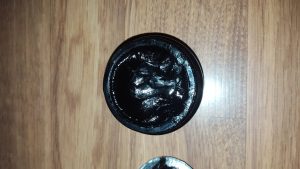 The smell is not pleasant by any means, but as long as you can get past those two small hurdles, you will be impressed with the results! What I do is store it in the refrigerator, and then we roll it up into a small ball and then we take it like a pill. Weliterally throw it to the back of the throat and swallow. The instructions say that you can mix it with a drink, but neither one of them is brave enough to see what that flavor would be, so the "pill" option works best for us. I have never found anything on a natural basis that has done the job that this stuff does! I am all about any solution that is natural and not pharmaceutical is a win, win for my family. I encourage you to give this a try if you have any pain / inflammatory issues / emotional issue / mood swings, etc. that you are dealing with!
You can purchase a 15 gram supply, which states that it is a 2-8 week supply or you can purchase the larger bottle of 30 grams.
You can click HERE to purchase it yourself!
Disclaimer: Please know that everything that I have written about this product is how I really feel about it and you can read my reviews with confidence. A sample of this product was provided for testing and review.
HERE
---