Raising Teenage Grandchildren: A Guide To Keeping Your Sanity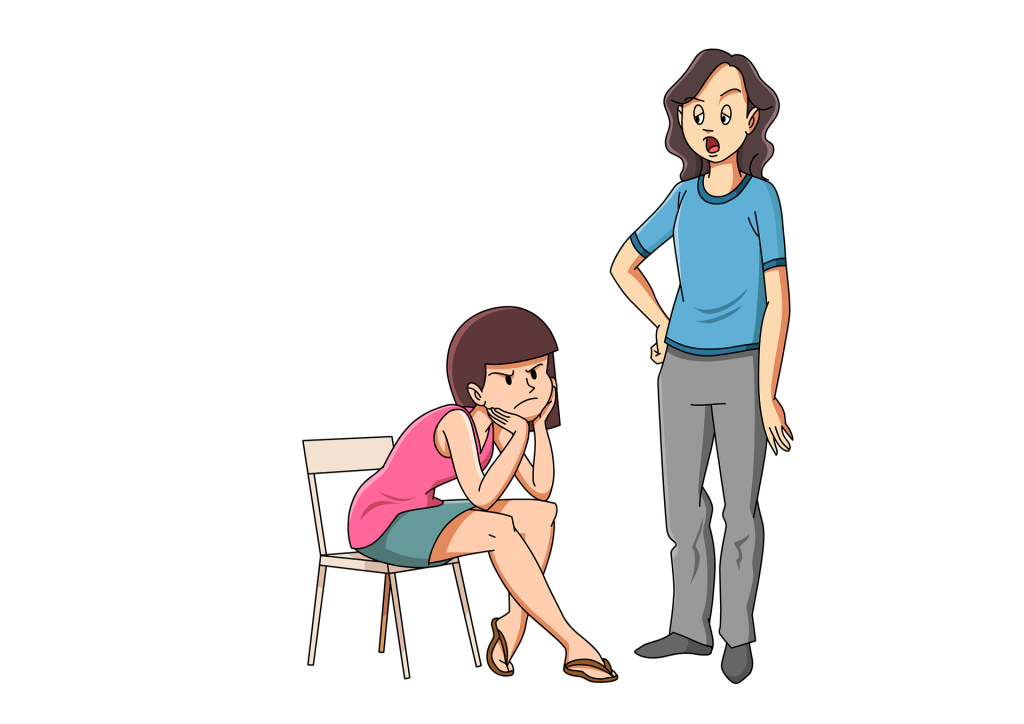 Raising teenage grandchildren can be a daunting task.  For those of us who have already raised teenagers, it may feel like Déjà vu.  If you haven't had the joy of raising a teenager yet, be prepared for an eye opening experience!  You may be thinking that you had retired from a life of eye rolling , drama and body odors that can only come from a teenage child. Yet, this time there is a slightly different set of rules. But fear not!  While dealing with teenage grandchildren may seem daunting, you may find that it's actually quite funny. 
Here are a few tips to help you survive the comedy of errors that is "Raising Teenager Grandchildren"
1. Embrace the embarrassment. There is no doubt you will find yourselves cringing when you witness their fashion choices or the music they are listening to. Don't take it personally though, just embrace the embarrassment as a funny story to tell to your friends at your next gathering.
2. Get used to sarcasm. Teenagers love to throw around sarcasm, so you'll need to be prepared to take it in stride. The best way to handle it is to throw a little back. Just make sure you don't do it in a way that's too serious—it's supposed to be a joke, after all. Of course, there is a big difference between being sarcastic and being disrespectful. Be certain you don't allow that line to be crossed.
3. Don't forget to laugh. It's easy to get caught up in the serious side of parenting, but don't forget to take a step back and laugh at the ridiculousness of it all. A sense of humor can go a long way in helping you survive the teenage years. Teenagers can be a lot of work, just don't forget to laugh at some of their antics.
4. Take pictures. You'll want to document all the funny moments for posterity. Whether it's a funny costume or a silly face your grandkids make, take pictures—you'll be glad you did later. Pictures are a wonderful tool for showing them as they grow how goofy and loved they were!
5. Get creative. Raising teenagers can be challenging, so try to get creative with your solutions. A little outside-the-box thinking can help you get through the tough times.
6. Don't take everything they say seriously. Teenagers tend to say a lot of outlandish things in an effort to get attention. Try to take it with a grain of salt and don't take it too personally. I have to admit this is one that I struggle with , but I am a work in progress.
7. Set a reasonable curfew. Everyone needs their own space and teenagers are no different. Setting a reasonable curfew will help keep the peace and give them some much needed alone time.
8. Be aware of their online activities. With the rise of social media, it's important to be aware of what your teenager is doing online. Make sure you set rules about appropriate behavior and monitor their activity! This is one thing that I am diligent about doing with my 15 & 16 year old granddaughters. Be prepared to be shocked at what they think is funny and/or acceptable.
Raising teenagers can be a trying time for any parent. It's a time of mood swings, late nights, and lots of "backtalk". But despite the challenges, there are ways to make it a little less stressful. Here are a few tips to help you survive the teenage years.
At the end of the day, raising teenage grandchildren may be a lot of work, but it can also be a lot of fun. So embrace the comedy of errors, and enjoy the moment while it lasts.
---