Soft, Absorbent Towels!!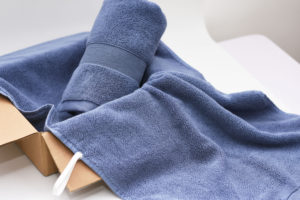 I am fairly picky when it comes to towels for my family.  I got this set of 2 hand towels the other day and I have to say I am really impressed.   Now keep in mind, I am not the mom that will buy my towels at Walmart or any other inexpensive place , just so I can have towels in the house.  I am by no means wealthy, I just feel that towels are one of those household items that you want to invest a little money into, because you want something that will last and feels good against your skin.  I always ask myself, how often do you really buy towels? The answer is not often if I have invested in a good set to begin with.
I get so mad when I get a hand towel, wash my face and grab the towel to dry my face and it is scratchy.!!   I want something that is going to be absorbent and yet soft on my skin. These towels are probably one of the softest sets I have got in a long time.   I have 3 new grand babies and these towels are going to be what I grab when they are over and need to be cleaned up. That is how soft they are, I trust them with my babies.  
This set of hand towels by Eaggle are exactly what I look for in a good towel.   They are nice and thick, while also being absorbent. I know sometimes I will buy the big  thick towels and they don't soak up any water. I am not sure what happens, but it seems that the water beads off those types of towels.   With this new set I have I can use the towel to dry my face, and hang it back up without you ever really knowing it was used. I believe that is due to the type of material they have used in manufacturing, which allows the towel to dry quickly.
The other thing that I noticed and really liked about this set is in the stitching.  As you look at the edges of the towel, you can see that they took their time with it.  You can easily tell when you look closely that the stitching is high quality work. The last thing I want when I invest in towels is for the stitching to start tearing out before the material has worn through!
They come in 3 different colors:  Blue, Brown and Grey.   They also offer bath towels that come n the same color combinations and the offer a set that is Pink, Yellow and Green.  
Now I have some awesome news for you!   The seller wants to give you a special offer.   I have a coupon code for you to use on ANY of their towels, that gives you 30% off your total order!!!   Feel free to share this coupon with your friends and family, as there is no limit at this time how much it can be used!!   These would make great housewarming gifts, or maybe a Christmas gift! (Christmas is only 145 days from the day of this article)  
Simply click HERE to purchase some for yourself!!
APPLY THIS CODE AT CHECKOUT:   5T72CMNN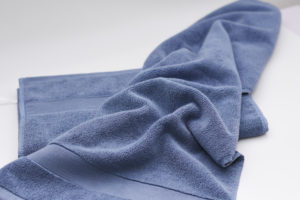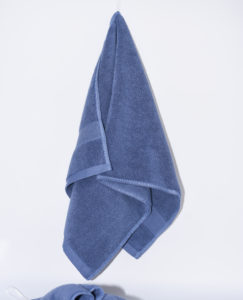 As always, thank you for taking the time to stop by and read what I have to say.  I would love to hear from you in comments if you purchased any of these!!!
---