Tips For Camping: What To Pack And What To Leave At Home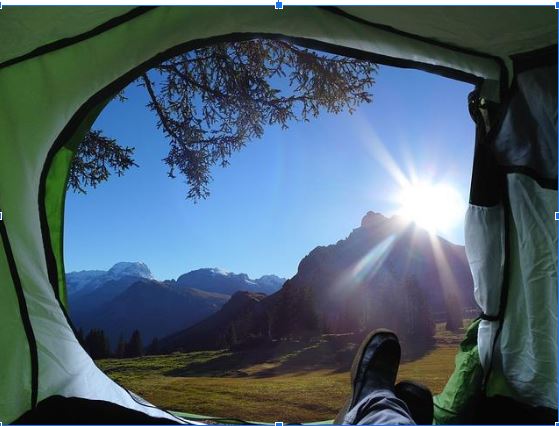 Going on a camping retreat can be a great way to bond with your family and get some time to yourself, away from the stresses of everyday life. It can be a chance to reconnect with one another and with nature, especially if you live in a city or away from open land. However, there are lots of things to consider when packing and safety are concerned, especially if you're planning on taking part in some activities while you're away. Fishing, hiking, exploring, rock climbing, and swimming are just a few of the things you might do during your trip, and they can all be dangerous if you're not properly prepared.

Make a packing list and go over it several times with each of your family members before the trip to ensure everyone has what they need. Think about essentials and preparedness, such as things you'll want to have in the event of an injury, but also think about what you need to leave at home. If you have children, it's easy to overpack, but most camping trips dictate that you try to bring as little as possible simply because there's never enough room for everything.

Here are a few tips on how to pack for your camping trip and keep it simple.

Get organized

Packing is a big job if you have a family, so start with one person and go down the line rather than packing several people simultaneously. Make a list for each individual and finish everything on the list before moving on. Everyone will need weather-appropriate clothing and accessories, so be sure to check the forecasts for where you'll be camping. Very hot days can lead to very cool nights in some spots, so pack light-colored, cotton clothing that can be layered.

Aside from clothing, think about what everyone will need on the trip. Bathing suits, hoodies or windbreakers, sturdy hiking shoes, several pairs of clean cotton socks, and water shoes are a good start. It might be helpful to make sure everyone has their own canteen or water bottle, as well. You'll likely also want to bring a camera to photograph your adventures (check out these kid-friendly digital cameras).
Another thing that I encourage you to bring is a deck of cards, Yes, something that basic and simple is a wonderful tool for bringing everybody together and spending some great quality time. A deck of cards is universal for all ages, both adults and children. Another great thing to have is a board game available, but that is dependant on if you are tent camping or camper camping. With a tent, you want to pack things that are easy to store. Ina camper, you can pack a board game away in a cupboard easily. With today's technology at our fingertips, it is easy to forget something so simple and fun.

Think safety

Safety gear for the water is essential if you're going to be near a lake or pond or if you have a boat. Water shoes with a soft shell are great for walking around on rocky lake bottoms and can prevent cuts on feet. Life vests are necessary, as well. Be sure to tell your children to avoid getting lake or pond water in their mouths and to be careful about swimming underwater, as sometimes the water in these areas can carry bacteria.

Bring along a large first aid kit that has everything from aspirin to burn bandages, and make sure it's well stocked. Buy tents and sleeping bags that are fire retardant. If you have a large group, bring along some walkie-talkies or other means of communication in case someone wanders away. However, it's a good idea to talk to everyone about staying together, especially on trails and in the forest.

Talk to your group about staying safe around fire, as well. Only adults should handle matches or lighters, and grills should be in properly ventilated areas on sturdy ground. Never leave a grill or fire unattended, and make sure they are completely put out before you go to bed or leave.
There are so many things to think about where safety is concerned that you might forget to have fun! Remember that being prepared and making sure your family has all the right tools to stay safe will take a load off your shoulders and allow you to keep the trip light and relaxing.
---