Trick or Treat OR Harvest Festivals?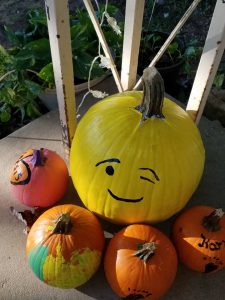 Halloween is always such a fun time around my house.  I can remember when my kids were little and we would do all the traditional things:  carve pumpkins, go to Harvest Festivals, house to house Trick or Treating, etc.   
I know that we live in a day and age, that a lot of people are scared to go house to house trick or treating, but in our home we have always taken the kids house to house.  Yes, I am particular where I take them and I am very blessed to live in a part of the country that I don't have to worry as much as some other places I have lived in the past.  ( I have lived places that I wouldn't take my kids out)   I know that no matter where you live and how safe you feel, we must always as parents be cautious on what we are giving our children, and I follow those rules.   But as the night draws near to take the kids out this next week, it made me wonder how many people still take their kids house to house Trick or Treating???    In our little town, I would venture to say that about half if not more of the kids do go to house to house.  
All my kids are grown, but since I am raising 2 granddaughters, we take them out.  Of  course, I have been going with the grandchildren since their very 1st year (11 years ago), and this year, we will have a grand total of 6 grandchildren going out on Halloween night!!  Phew…just the logistics of getting everybody together , dressed in costumes, in the cars and ready to go has this Nana scared!!   LOL
We usually start out with our church and do a Trunk or Treat and of course this year will be no different.  We always end our night with the traditional house to house Trick or Treating though. 
So tell me , do you do the traditional Trick or Treating?   Maybe you are like us and go to your local church or school for a Trunk or Treat?   Or a Harvest Festival?   I would love to hear from you to see what you are doing this year!!!  Please let me know in comments!!! 
I have included some pictures we took this past week, since it seems as though each year, we have more and more Halloween functions to go to , prior to the big day on October 31st!!!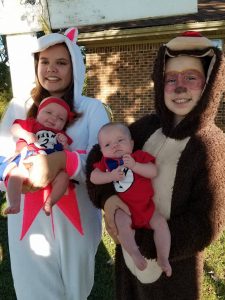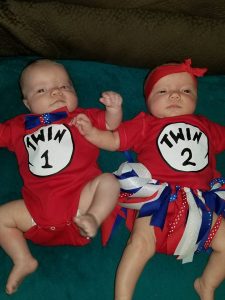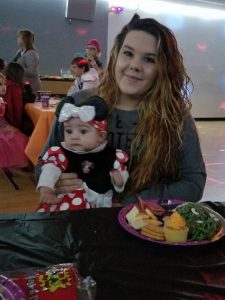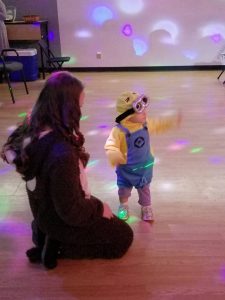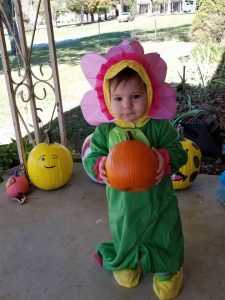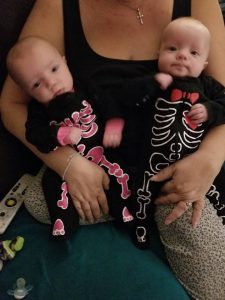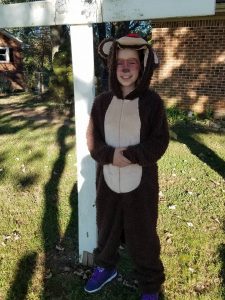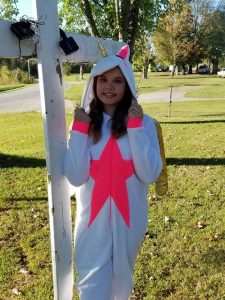 ---