2020 Roaring 20's Giveaway Hop
I wasn't around for the original Roaring 20's, but I am looking forward to this year for certain!! I have a ton of reason for it to be "Roaring". My reasons will probably be so much different than most people though. I have 3 grandchildren that will be turning 3 this year, in addition to one that will be 4 and yet another that will be turning 1 at the end of the year. So as you can see, it will certainly be "Roaring" around this Nana's house!!
This post and giveaway truly has nothing to do with my grandbabies….but as a Nana, I have to admit, I am always wanting to brag and share about the them!!
Sooooo…maybe I should move on to what my post is really about. I have teamed up with a ton of other bloggers to bring you another INCREDIBLE Blog Hop!!! What is a Blog Hop?? Well, it is sort of a "one stop shopping" for entering a ton of different giveaways!! At the bottom of this post you will find a list of a BUNCH of blogs. Each one of them has thier own "Roaring 20"s" giveaway going on. So once you have entered to win the Amazon Gift Card on my blog, be sure to stop by each of the ones listed below to enter theirs!!!
Now, without further Ado…….Click below and start entering to win!!!!
ENTER HERE TO WIN $10 AMAZON GIFT CARD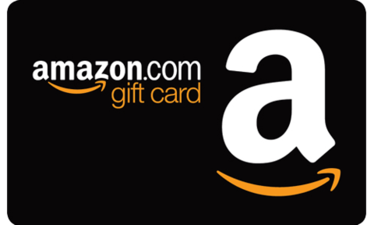 $10 Amazon Gift Card / 2020 Roaring 20's Giveaway Hop
NOW……Grab your favorite beverage, a comfy spot and your favorite laptop, tablet or phone and start entering all the Giveaways below!!!
---