5 Ways Women Can Prepare for The Stresses, Challenges and Joys of Motherhood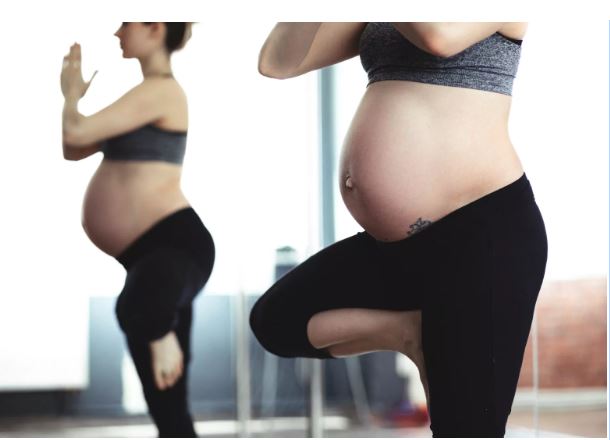 Being a parent is already hard enough. For new and single mothers, however, life can seem even harder. But with the right preparation and planning, you can easily adapt your life to parenthood and stress less about this pregnancy. Here are a few tips and tricks to help you out.

Practice Self-Care During and After Pregnancy

Women already tend to see self-care as selfish and that can be compounded by pregnancy. As a single mom or just a new mom, taking extra care of yourself is beneficial for you and your new baby. Stress during pregnancy can increase the risk for your child to experience mental health issues or problems with cognitive development later in life. So be sure to treat yourself to something special, like a prenatal massage, which can reduce physical pain and emotional worry. Yoga during pregnancy can also be helpful and you can continue to practice after as well.

Turn to Meal Prep for Healthy Pregnancy Meals

Nourishing your body with wholesome foods is also essential for your health and the health of your baby. Preparing those meals every day can be nearly impossible when your a busy single mom, but a little meal prep can definitely help. You can meal prep throughout your pregnancy, but be sure to stock a few freezer meals, like chicken enchiladas or breakfast pizzas, before your baby is born. Once your baby arrives, it can also be helpful to add lactation-boosting meals to your meal prep rotation to give your body the extra calories it needs.

Take Your Time Designing The Perfect Nursery

A nursery shouldn't just be a place to care for your new baby. It's also important for you to feel calm and comfortable in your baby's room, while providing that essential care. You can begin designing your nursery by choosing a convenient location in your home. Then allow yourself to nest and prepare this space over the coming months so you will have it ready to go by the time you bring home baby. Set up some essentials, like a changing table and crib, but also incorporate some added touches for your own comfort, such as a cozy chair that's also easy to clean and that you can incorporate in another room later.

Make Pumping and Breastfeeding Easier

When you are constantly on the go, simple tasks like feeding your baby become a challenge. It can become more complicated when you return to work, but picking up a bra made especially for hands-free pumping can at least make pumping at work less of a hassle. Stocking up on a pumping bra or two can save you the headache of constantly changing bras before pumping, which can save you so much time at work or anywhere you need to quickly pump. Pair your hands-free pumping bra with a nursing-friendly top that can function as office attire, and you have a perfect match for pumping on the go or simply feeding your little one.
Know Where to Find Support When You Need It

The most crucial thing that new moms and single parents both need is something that shouldn't cost you anything at all: a support system. Finding support in your life as a new parent, whether it's from other single mothers or someone from your inner circle, can help you cope with all of the new stresses, unfamiliar routines and emotions that come with having a baby. Make sure your support system is filled with people you can really count on and who will be there when you need them the most. Having a close friend to call for emotional support or to come over when you need a break can be a real lifesaver when you are struggling to adapt to your new role.

Life can be a challenge for new moms, but you have what it takes to survive this journey. Just be patient as you adjust to being a new parent and be willing to ask for help from others when you need it. Most importantly, believe in yourself as the strong, independent woman you are so that you can thrive in your new role as a mother. 
Guest post by: Denise Long,
Grandmothering

Photo Credit: Pexels
---