Be Kind
"BE KIND"…….It sounds so easy to do !!  What  a POWERFUL statement!!   I want to explain to you why these particular words are so important to me .
FASHION FRIDAY , BE SERIES TOPS FOR ONLY $15.95 W/ FREE SHIPPING USE CODE:  BESTORY    CLICK HERE 
I am a mom to 3 children and a Nana to 6 grandchildren, with 3 more grands on the way.  My theory as I was raising my own children, and now that I am raising my 2 older granddaughters has always been that you are ALWAYS Kind to others.   That doesn't always mean others will be kind in return, however, we can only control who we are.  I am the first to admit, that can be a very challenging lesson to teach a child.    It begins when they are babies and we are teaching them to share their toys with other children, or even with us, as we get on the floor and play with them.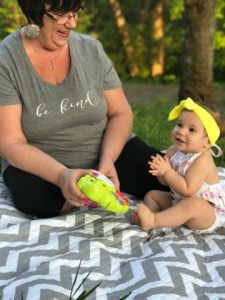 As they grow into toddlers then of course we teach them to "Be Kind" to  others on the playground, at friends houses', etc.    AS they grew into young adolescent years, we continue those lessons of "Be Kind".   One of my daughters and now my oldest granddaughter have faced bullying in school.  It is so hard to be kind to somebody when they are bullying you.   However, I tell my girls, you can make a difference in just something as simple as a smile to them as you walk past them in the hallway at school.   Being Kind, doesn't require a ton of effort and can be demonstrated in so many different ways.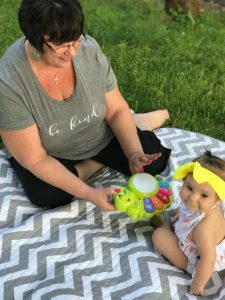 I find  myself quoting this particular statement to my oldest granddaughter multiple times a week right now.    The fact is , we can not control how others behave, but we can control who we are and how we react to those that are mean to us.  I told my oldest granddaughter the other day, that this girl who was mean to her, we have no idea if she is being shown kindness in her own home.    She has the chance to show this little girl even the smallest kindness, by giving her a smile in the hallway as they pass each other, on the playground or in the lunchroom at school.  That is a sad fact of the world we live in today.   
The 2 granddaughters that live with me and we are raising are only 1 year and 18 days apart.    They are 10 and 11 yrs old.    As sisters, let's just say they are not always "kind" to each other.    At least once a day, they are in some sort of squabble with each other.  When I put this shirt on the other day, they were the 1st ones to say , "Hey Nana, that is what you tell us all the time!!….Be Kind"   I couldn't help but giggle to myself as I answered them, Yes honey, that is exactly what I tell you.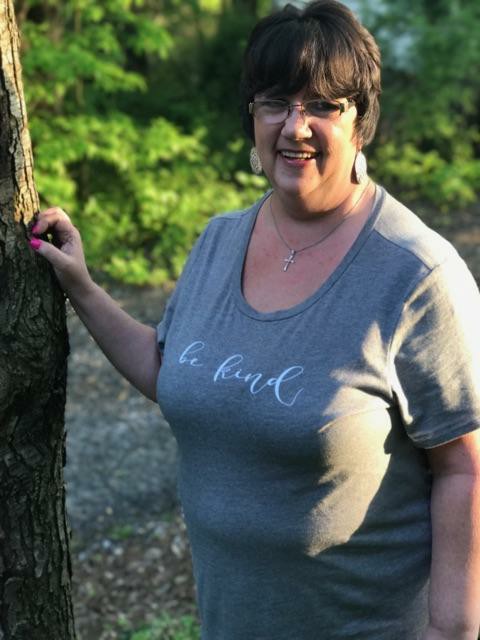 My shirt comes from CENTS OF STYLE , "Be Series" line of shirts.    They have a a large selection, for you to choose from.   While there, be sure to check out the other stuff on their site.    Check it out by clicking HERE to go see which one fits your lifestyle bests and describes who you want to "Be" right now!     
Their sizes are very much true to size and I can't say enough about the quality of the shirt itself.  It is already the one in my dresser drawer that I go looking for to throw on, no matter what my plans are that day.   It is thin enough to keep you cool this upcoming summer and perfect for doing the layering look.  
Come be a part of the Fashion Friday that Cents of Style  celebrates each month and be sure to purchase your own "Be Series" top!   ONLY $15.95!!!   CLICK HERE TO PURCHASE
Sale runs from 4/28 to 4/30     GET FREE SHIPPING , USE THIS CODE:   BESTORY 
**This post contains affiliate links and I will be compensated if you make a purchase after clicking on my links. I was compensated for this post.***
---