Brand New Clothing Line Inspired by Kidz Bop
**This post contains affiliate links and I will be compensated if you make a purchase after clicking on my links. I was compensated for this post.***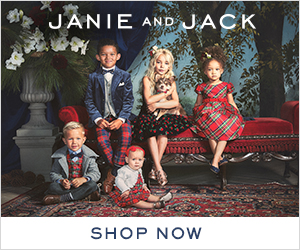 Have you heard that Crazy8 has a new clothes line out now, that is inspired by KIDZ BOP? They have the cutest styles in this new Limited Edition Collection of kids clothes! These looks were designed by Crazy 8 , and they got their inspiration from all the KIDZ BOP KIDS: Matt, Grant, Sela and Ashlyn!.
My girls are ages 9 and 10 and are in love with this new line of clothes and can't wait to show them off at school! They are super excited that they can now have clothes like the kids in KIDZ BOP!! I love the brand because it is good clean music that I feel good about them listening to, so having them wear this Exclusive line of clothes by Crazy 8 makes this Nana feel good about purchasing them!
The Toddler sizes range from 6 months to 5 yrs and then bigger kids sizes are from 4-14.
Crazy8 is offering some amazing deals right now, be sure to check out the FREE SHIPPING on orders $75 and up!!
Head on over there now and make your kids as happy as mine!    Great buys for your Christmas Shopping going on today!!
---