The Thankful Book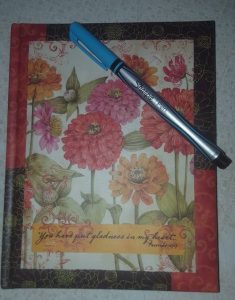 Five years ago, I went and bought a journal, that I sit on our table by the TV in the living room.   The book is called our Thankful Book.  Each day, every one in the family has to write what they are thankful for .   I  know that now, you will see it all over Facebook and other Social Media sites, where people post what they are thankful for each day.   To be honest , I have done that once or twice.    But I want to point out, that I can't easily go back and look at those posts.   This post is to share with you a better way that I have been having our family state what they are Thankful for.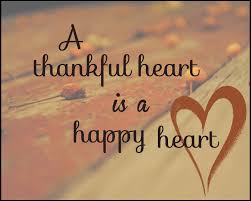 I am super excited when November 1st rolls around every year, because I go to my box that I store my Thanksgiving table settings , etc in and pull out the Thankful Journal.   The 1st thing I do  is to go back through the pages and look at what the family has written in years past.   It is a cool way to see how my kids have grown and where my family may have been at during years past.  Some of the posts are hilarious now that I am reading through them.    My daughter Tiffany was 15 when I started the Thankful Journal.   For those mom's that either currently have a 15 yr old , or have raised a teenage girl, you will understand and possibly relate when I say that the statements she wrote in the book at that time were not always so nice.   In fact,  there were days where she was a downright brat.    My rule with everybody when they write in the book is that they can't use the lame statements that all teenagers will try and do, such as:  " I am thankful for air" , or " I am thankful for a pen".   Yes, they tried to put those types of entries in the book, on more than one occasion.   My goal was to get them to really think about the things that they have been blessed with daily, and to write those things down.    Just to give you an idea of some of the funnier ones I have gone back and read from years prior:   Written by my daughter at  15 yrs old, "I am thankful for Veggie Tales" , on another date:  " I am thankful for a mom that is not so irritating today".    Here are a couple my son wrote that year (he was 12) :  " I am thankful for my XBox" and "I am thankful for my bed".   My oldest daughter of course also wrote in the journal, even though she didn't live in our home at that time.   My granddaughters were 4 and 5 years old when I began the book so I have entries from them , that they would tell to their mom and she wrote for them.   This year, however, they will be writing in the book themselves.
Now I will tell you that those same children also put some insightful entries in the book as well.   My 15 yr old daughter " I am thankful for the Men and Women that have served our country" (written on Veterans Day) and from my 12 yr old son " I am thankful to have a home".    I am like most other mom's , as my kids have grown up, I have mixed feelings.   I LOVE seeing them gain their independence and grow into amazing young adults, but at the same time, I am sad and want them to be little again.    Since we started the book 5 years ago, my daughter now lives in her own home, but is at mom's house several times a day, so she will be writing in the journal again this year.    My son is getting ready to graduate High School this next  year,  so it makes me sad to think that he won't be here to write in the journal next November, as he will be away at college.    Yes, he will come home for Thanksgiving, but that means I will only have a few entries from him next year.   My oldest daughter, Crystal and her girls are living with us this year, and we have so much to be thankful for knowing she is here and safe this year.    My middle daughter, Tiffany, is living close by as well and I am so thankful that her and her fiance' are in a better position than they were last year.   As a bonus, they have also given us a brand new granddaughter to be thankful for!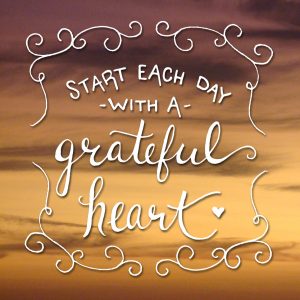 I pray that by doing this journal over the years, that my kids have learned to stop and think about what they have been blessed with.   We have had many days throughout this past 5 years, that we maybe weren't so "thankful" ……but I wanted my kids to realize that no matter how rough life is, we ALWAYS have something to be thankful for!!
Maybe, just maybe, I have given them a tradition that one of them will carry on with their own children.   So my question to you this November, is what are you thankful for?
---