Christmas Morning Casserole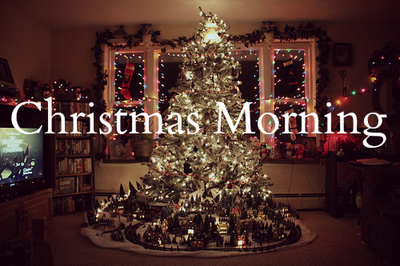 I have been making this Casserole for the past 15 years or so and serving it on Christmas morning.  I love the recipe because by the time Christmas morning comes, I am exhausted.   Most of the time I have been up half the night wrapping presents, or when the kids were little, I was putting some type of toy  together.    The last thing I wanted to do on Christmas morning , after cleaning up the chaos of Christmas all over my living room ,was to go in the kitchen and cook a big breakfast.   However, being the mom, I had to feed everybody!!
My older sister had made this one year , many years ago and I fell in love with it!!   You put it together the night before, and put in the refrigerator.   Then on Christmas morning as you are turning the coffee pot on (usually before 5 am in my house, as the kids would never let me sleep past that!) I pull it out and pop it in the oven.  By the time we are all done with gifts, breakfast is done!!    Easy Peasy!!!  Then I can kick back and relax and enjoy the kids and all their new toys…play games, watch the fashion show as they try on their new clothes, etc.
So here is my recipe for Christmas Breakfast Casserole   (of course, the recipe is good for any time of the year!)
Ingredients

1 pound ground pork sausage

1 teaspoon mustard powder

1/2 teaspoon salt

4 eggs, beaten

2 cups milk

6 slices white bread, toasted and cut into cubes

8 ounces mild Cheddar cheese, shredded

Directions

Crumble sausage into a medium skillet. Cook over medium heat until evenly brown; drain.

In a medium bowl, mix together mustard powder, salt, eggs and milk. Add the sausage, bread cubes, and cheese, and stir to coat evenly. Pour into a greased 9×13 inch baking dish. Cover, and chill in the refrigerator for 8 hours, or overnight.

Preheat oven to 350 degrees F (175 degrees C).

Cover, and bake 45 to 60 minutes. Uncover, and reduce temperature to 325 degrees F (165 degrees C). Bake for an additional 30 minutes, or until set.
What is your Christmas morning tradition?  Do you have a favorite family recipe?   I would love to hear your input below in the comments!!!
---