Diaper Bag BackPack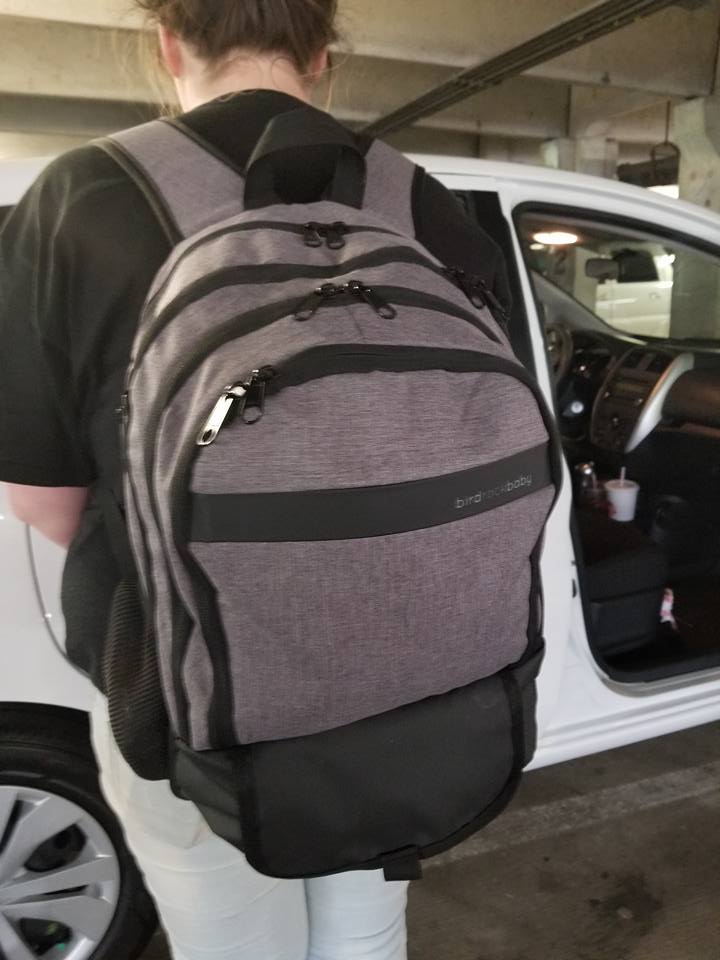 I recently got this Diaper Bag Backpack for my daughter to use for both her 10 month old and her 2 year old daughter.   I have to say I wish they had these when I was younger and had little ones!! This has got to be the greatest invention ever for new moms!!
The backpack is so much easier to carry than a huge bag on my shoulder!!  With a traditional diaper bag, they are awkward to carry and I would always find them falling off my shoulder, or worse yet, to heavy to actually carry.   We all know , as moms, how MUCH STUFF you have to be sure you have packed just for a simple trip to the grocery store, or even to go visit a friend for a couple hours!!  This backpack comes with super comfortable straps that are as easy to carry as any backpack you have ever put on. They are cushioned for the extra weight you will have to carry, and you can easily carry it by a single strap or like a traditional backpack slung over your back.  
The backpack has a convenient spot for everything, it even comes with a portable phone charger.   As a mom it is important to have your phone charged at all times, and Bird Rock Baby has though of everything a new mom needs!!  When you are changing a diaper, you don't have to worry about digging through the bag to find the wipes….there is spot right on the front of the bag that you put the wipes in and can easily access them without even pulling the wipes package out of the bag!  That to me was one of the best parts about this bag! Then it also has an insulated pocket for bottles. My daughter LOVES that part, since she carries breast milk with her and that stuff is like liquid gold!! She has no worries that in the heat of the day, her milk is going to go bad!
In total, you will find 16 convenient pockets in this bag.   There is a pocket at the top where you put diapers, which again makes it super easy to just grab and change the baby.  No more digging through a big bulky diaper bag to find a diaper in the heat of the moment!
There is just so much you can do with this backpack diaper bag that you didn't have in that old bulky traditional diaper bags!
The bag itself comes with a 100% Lifetime Guarantee! That is how wonderful the Bird Rock Baby is, the company that makes this bag.    In addition to that they have partnered with "Feed My Starving Children" and for every bag they sell, money is donated to feed a starving child.  So when you make a purchase, you are actually helping to feed a child in need! I can't think of a better company to support than one that has this type of guarantee!! They are located in San Diego, CA, which means you are also supporting a U.S based company.   
You can purchase one for yourself by clicking HERE.   I encourage you to go check them out today!! This is the PERFECT gift for any new mom, baby shower, expecting mom, etc!!
---