Fun Striped Socks!!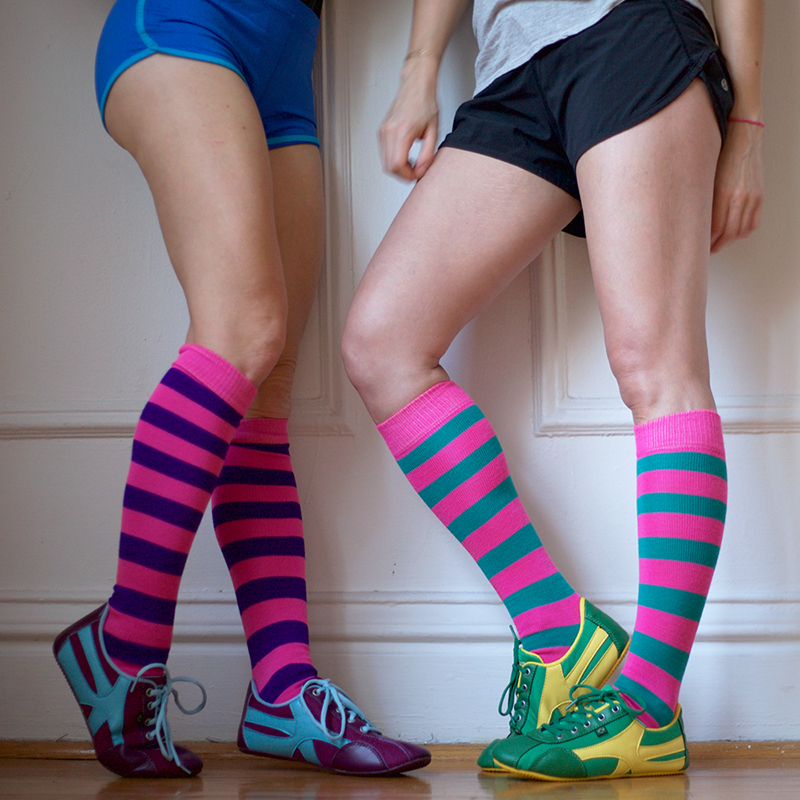 My 12 year old granddaughter loves crazy socks that are different.   Anything that is loud and bold, she loves to wear. I found this website with Striped socks that are incredible!   In fact, my granddaughter's birthday is coming up next month and I am planning on getting her a couple pair.

She loves the striped socks that are offered on Christys Striped Socks because they stand out and honestly, are just joyful to look at.   She goes roller skating and loves to wear socks that are a stand out style like this with her skates and shorts in the summer months. 

There is literally enough of a variety on the website, that you could wear a different pair of socks for every day of the month. All types of color combinations are available. There are some really cute green and white ones that would be perfect for upcoming holiday, St. Patricks Day. Or you might want a pair of red and white ones for Christmas time?? Maybe your preference is neon pink / white? I promise you , whatever color combination you are looking for , you will find in this striped sock collection!!

With all the craziness going on with the virus scare right now…..rest assured that these socks are Made in the USA!
Plus these socks are Fur free!!

They have socks for Adults, Men, Women, Kids. , Argyle Socks, Tube Socks, Thigh High socks, Funky socks, Striped and Solid socks!! I am telling you these are the cutest collection I have ever seen in one location!!

It doesn't matter if you have a crazy, bold outgoing granddaughter like mine, or maybe you are the one that wants a little variety and spice in your life!! Go check them out today!!!
I think with all the crazy in the world today, we should all take the time to be a little silly…even if it is on a tube sock!!

---