Jeepers! It's January 2019 Giveaway Hop
I am still reeling at the fact that we have entered another year! I have found myself sitting here still wondering what happened to 2018. I can remember when I was younger, somebody told me as we get older the years fly by….well I am here to tell you I think I have officially reached those "older years" .
So first I want to tell you, Happy 2019!! I figured what a better way to celebrate the beginning of another January, than to bring you an awesome Blog Hop!! For my part I am giving away a $10 Gift Card to Amazon! Who doesn't love Amazon? It always amazes me, that no matter what I am looking to purchase I can simply pull up Amazon and there it will be. The best part?…..I can have it at the house in usually 2 days and I never have to leave the couch. Awww….the wonders of living in 2019!!
So here we go……Just click below to enter. Yet that isn't all, once you do that be CERTAIN you scroll to the bottom of this post and find the list of all the other blogs listed!! Each one of those blogs has their own giveaway going on….so you have a one-stop shopping for entries into a TON of giveaways!!
ENTER HERE TO WIN $10 AMAZON GIFT CARD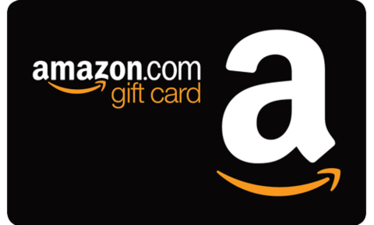 $10 Amazon Gift Card/ Jeepers! It's January 2019 Giveaway Hop
Here you will find the promised links to all the other blogs!! Find a comfy spot, grab your favorite beverage and start entering!!! Best of luck on all your entries!!
---