The Best Online Rainy-Day Boredom Busters for Kids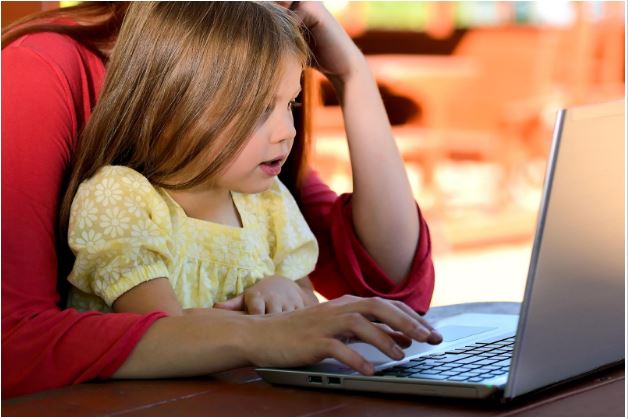 We all love this time of year when the weather warms up and we can enjoy the spring and summer sunshine with our families, but it also comes with its fair share of rainy days. When spring and summer showers leave the kids stuck inside, boredom can set in pretty quickly. If you're drawing a blank on how to keep kids entertained, go online for boredom-busting activities that are both fun and educational.

Get moving with exercise videos

When it's warm out, kids can get plenty of exercise just by playing. But when they're stuck inside, they end up bouncing off the walls (hopefully not literally!). Online exercise is a great way to get moving without ever leaving the house. There are all kinds of dance videos to choose from. Some provide actual lessons on all types of dance, from classical ballet to ballroom to hip hop. Who knows? They may even discover a new passion. Other videos you can simply pop on for a fun living room dance party. Tell your kids to queue up their favorite dance or music videos and boogie up a storm.

Another great way to get moving is with yoga geared toward kids. Yoga videos specifically for kids often use stories to flow through the poses, like Cosmic Kids yoga, featured in Huffington Post's best online yoga videos. These stories are fun and engaging, help kids learn new ways of moving, and focus on breathing and finding calm all in one quick segment.

Get creative with art

Tap into kids' creativity with art videos. You can find a variety of step-by-step drawing tutorials for budding artists of any age. Some art videos teach kids how to draw their favorite characters, while others give you inspiration for arts and craft ideas. Learning art online isn't limited to paper. Music instruction videos are a great way to introduce kids to playing an instrument. Online videos can be used to learn to play music, but the internet is a great resource for all-around music education too, including music history, composition, and even music combined with math and science. According to Parents, encouraging kids to learn about music is not only fun, but it's also an amazing all-around activity that helps improve academic skills, coordination and motor skills, and learning discipline and patience.

Prepare for the future and discover career interests

It's never too early for kids to start thinking about career interests and general life skills they will need when they grow up. The Spruce offers a thorough list of fun and educational websites that tap into career interests and help kids start thinking about the future. They feature some specific interests like current events and media with TIME for Kids. Similarly, Redfin offers a collection of real estate-inspired lesson plans that will not only exercise children's creative muscles, but also teach them a variety of educational skills. Nature lovers will enjoy National Geographic's kid-friendly site, and history buffs will love BBC History for Kids. Another important life skill is for kids to learn to manage their emotions. With the Positive Psychology Program, you can find fun ways for kids and teens to learn and practice mindfulness, which is a skill that can improve focus, mental well-being, and social skills.

There are plenty of opportunities for taking fitness, creativity, and education outdoors when the sun is shining, but there are also lots of great ways to keep kids engaged when foul weather has your family stuck indoors. The great thing about online teaching tools is they're designed to be just as fun as they are educational, so you can feel good about how your kids are spending their time online. And with all of the ever-growing options for online education, kids won't even find time to be bored when the rain starts to fall. Between music, art, dance, and any other interest you can think of, these online activities will engage their minds and get the wiggles out.

Photo credit: Pexels

---