Rain, Rain Go Away Blog Hop
There are a couple of amazing things I love about the month of April.   I love that it is the month that it finally starts to get warm!!  Here in Middle Tennessee, you will start seeing  beautiful yellow daffodils popping up on the roadside.   Everything starts to get green and is blooming.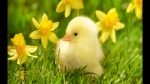 Now the downside to all that is the rain….we have a ton of rain and usually that is accompanied by Thunderstorms!    I love a good thunderstorm, as long as it doesn't come with any damaging winds.
*****Make sure you use the Subscribe button on the right side of this page, so you don't miss out on any other Giveaways coming soon!*****
I have to admit though by the end of the month, I am in the mode of Rain, Rain Go Away.  Which brings me to the theme of this Blog Hop.  I have teamed up with The Kids Did It and The Mommy Island to bring you this AMAZING BLOG HOP!!   There are over 120 Blogs that are participating in this Bog Hop!!!!!!!   Wow!!   Soooo many chances to win!!!
For FROG Reviews and Ramblings part of this Hop, I am giving away a $10 Amazon Gift Card.$10 Amazon Gift Card

Now that have you have entered for the WalMart Gift Card……Grab your favorite beverage, and snuggle up to your laptop and start entering all the Giveaways that the blogs listed below are doing!!!

FROG Reviews and Ramblings and all participating blogs are not held responsible for sponsors who fail to fulfill their prize obligations.
---