Super Stocking Stuffer Giveaway Hop
It is that wonderful time of year again!!
Can you believe that Christmas is only a few weeks away?? I started my Christmas shopping early this year , I actually have a couple of the adult kids taken care of already. Which to be honest with you is a SHOCK to me!! I love , love , love to shop and Christmas is my all time favorite time of year. However , the adult kids are almost always the last presents I get each year. I have 6 grandchildren I have yet to purchase their presents, so I will be busy with that soon! I am sure my household is like just about everybody else's and finances are a little tight, so that is why I am so excited to be a part of this Giveaway Hop! I love giving my followers a chance to win some extra $$ and gifts to use for Christmas presents.
The Super Stocking Stuffer Giveaway Hop has been an annual event for several years now. I am excited to once again be a part of it and bring to all of my followers a chance to win a $10 AMAZON GIFT CARD!!
In addition to that FROG Reviews and Ramblings has teamed up with TONS of other bloggers to bring you some incredible giveaways going on over at their blogs!! There's lots of chances to win cash and prizes up for grabs in this hop this year, so be sure once you have entered to win the prize I am offering you that you scroll to the bottom of the page and enter the other giveaways!!
ENTER HERE TO WIN $10 AMAZON GIFT CARD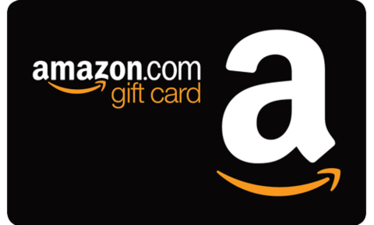 Super Stocking Stuffer Giveaway Hop / $10 Amazon Gift Card

Now that you have entered to win the Amazon Gift Card…..let's get you started on entering some of the other FABULOUS giveaways going on!! We call it a "Blog Hop" so you can literally hop from one giveaway to the next by simply clicking on the blogs listed below. So get comfy, and start entering to win!! *** Remember: The only way to win is to enter!! *****
BEST OF LUCK!!!!
---