Win a $100 Voucher from My Wonderful Walls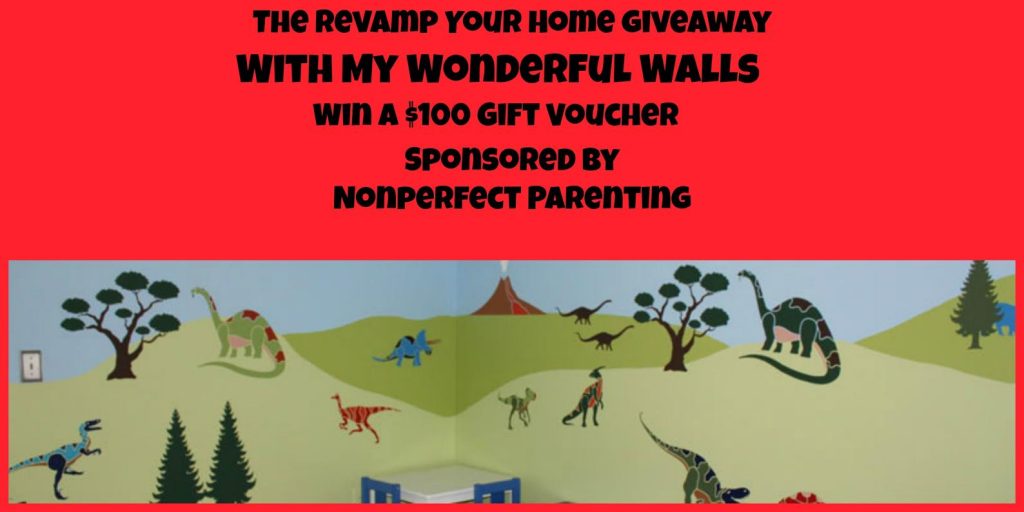 Check out the Wonderful Walls Stickers that you can add to any child's room. This is a perfect way to "spruce" up your child's room without having to break out the paint and paintbrushes. I know we have done our granddaughters room when she was 1st born and we were so nervous about messing it up. I love the ideas of just having stickers that we can place wherever we want. You could literally decorate the walls in an afternoon. Then all you have to do is buy some new bedding and curtains to match and you are all set with a brand new bedroom!
Now if you would prefer to paint the scenes on your child's walls, this company offers you a solution for that as well. They have stencils that are super simple to use. You place them wherever you are going to paint, and then just like with any stencil set, you paint your design. The great thing about the stencils is you don't have to worry about taping them to the wall , they stick on their own. When you are done, you can use them again!! The decorating possibilites are endless!! They have a wide range of themes, I will list some of them here for you:Barn Animals, Clouds Princess, Music, Outer Space, Butterfiles and Insects, Music and Classic Nursery.
Enter below to win a $100 voucher from My Wonderful Walls , so you can start decorating your childs room!!!
Entrants must be 18 or older. Must be US resident. Prize is sponsored by Luxor Linens, if for some reason they are unable to send the prize FROG Reviews and Ramblings is not liable to send a prize. ARV: $75Luxor Linenshere
---