Winter Is Coming / $10 WalMart Gift Card Giveaway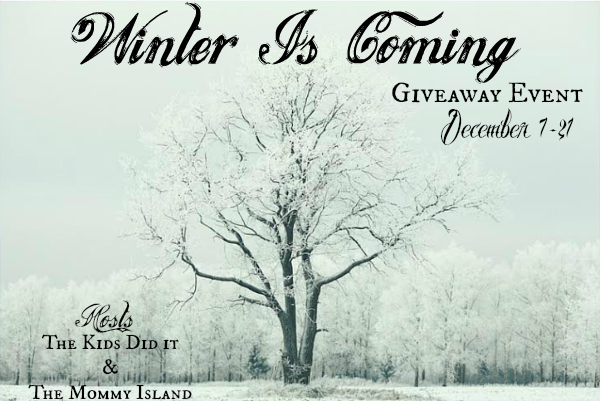 Here is a chance to win a $10 WalMart EGift Card!    Do you need some extra Christmas funds to finish out your shopping ?   Or maybe you would rather save it for the "Day after Christmas" sales, like I do!  I love those sales, I go the morning after Christmas and get new decorations to put up for the following year.   I always have to stash away a few dollars, so I will have something to hit the stores with, and WalMart is almost always my 1st stop that morning! .
$10 WalMart Card

I have teamed up with The Kids Did It and The Mommy Island to bring you this great Blog Hop.   Below you will find a list of over 100 blogs with a huge assortment of Giveaways going on each blog!   So after you have entered to win the $10 WalMart gift card , scroll down and click on the list you see below .   Grab your favorite blanket, curl up on the couch or your comfy chair, grab a cup of coffee/cocoa/wine, and start entering!    I hope you find that Blog Hopping is as fun as I do!!   
Enjoy and Good Luck!!
Don't forget to comment below and tell me you entered and what you would do with the Gift Card if you win!!
');
---