Cream Cheese Danishes
I found this recipe somewhere (can't recall where, wish I could give them credit) and HAD to share it with my followers! It is wonderful, and my best advice is to double it if you have family members like mine. They devoured them in less than 5 minutes and were screaming for more!!
2 Cans Crescent Rolls
1 pkg Cream Cheese (softened)
2 TB Melted Butter
1/2 Cup Brown Sugar
1/4 Cup White Sugar
1 Tsp Vanilla
GLAZE:
1/2 Cup Powdered Sugar
1 Tsp Vanilla
4 Tsp Milk
PreHeat oven to 350
In a bowl , mix your cream cheese, sugar and vanilla flavoring up. Set this mixture aside.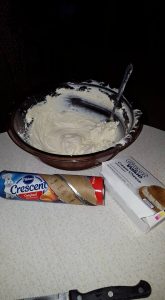 Lay out your Crescent Rolls and take 2 of the triangles and push together and seal the seams , so that end up with a rectangle. Do that with all of them and you will have 8 rectangles.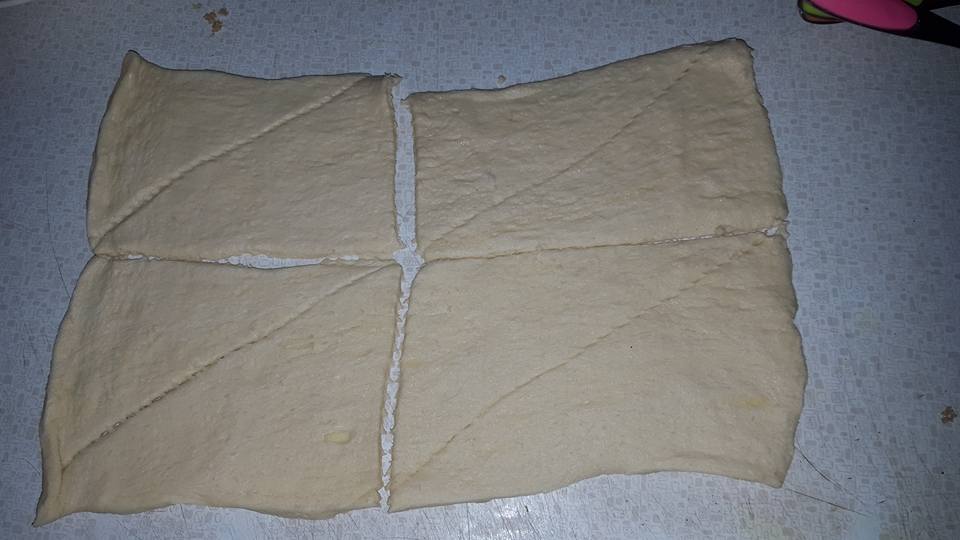 Brush the Crescent Roll with the melted butter and sprinkle 1 tsp of brown sugar on top. ( I added a couple pinches and didn't measure…just make sure you have a little brown sugar all over the top of them) Then roll the Crescent Roll starting at the long end. Pinch your ends together. Once you have it rolled, then take it from the long side and roll into spiral, like a snake. Now you want to push the center of it with your fingers so you can put your filling in the center. The sides should be stretched and should look like this once you fill them.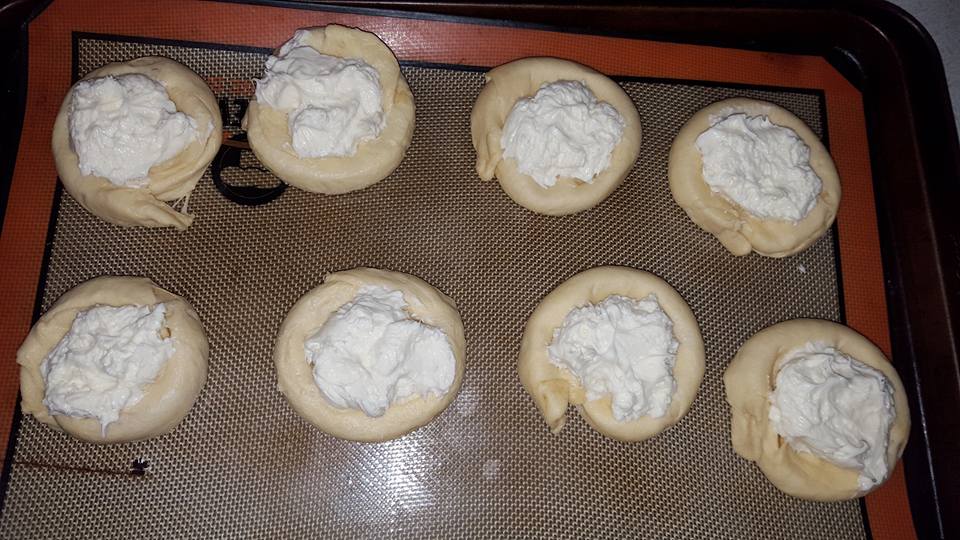 Get your cream cheese mixture and put about 2 Tbsp of the mixture in the middle of your Crescent Rolls. Bake for about 16-18 minutes, until golden brown.
MAKE THE GLAZE:
Mix together the powdered sugar, milk and vanilla flavoring.
Drizzle the glaze over your danishes as soon as they come out of the oven.
Voila'………Home made Danish's!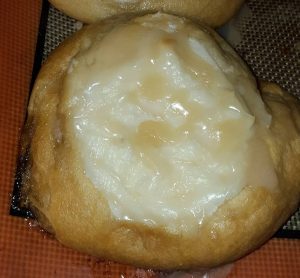 ---